STORY
CU ahead of the curve in implementing health care law
Limited enrollment will begin Nov. 11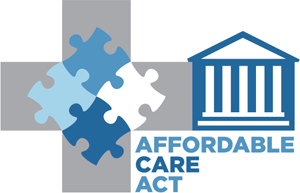 Limited Enrollment
What: Benefits-eligible university employees who waived health care coverage and currently do not have coverage may enroll in medical plans.
When: Nov. 11-22
Details: www.cu.edu/es
Many universities have been working overtime to determine the impact that the Affordable Care Act will have on their benefit plans and costs. In many ways, CU has been ahead of the curve in implementing requirements of the law, said Gena Trujillo, executive director of the CU Health Plan Administration for the CU Health and Welfare Trust.
A few months after the law was passed in March 2010, the trust was established with the goal of mitigating rising health care costs. It began planning for ACA implementation and reviewing tasks that would need to be undertaken for the next five years, Trujillo said.
More than 60 percent of higher education institutions expect costs to increase as a result of the ACA, and by an average of 8 percent, according to the 2013 Employee Health Benefits in Higher Education Survey, conducted by the College and University Professional Association for Human Resources (CUPA-HR). Some 27 percent of survey respondents increased the employee share of premium costs in 2013 in preparation for the now-delayed 2014 employer mandate.
By contrast, CU employees saw no increase in their premium costs for the current plan year.
Some of the first ACA requirements put into effect for CU Health Plans were the elimination of lifetime limits and extended dependent eligibility to age 27. Around the same time, Flexible Spending Account limits were reduced from $6,000 to $2,500 per year and over-the-counter medications no longer qualified. Since then, co-pays have been waived for many services, including women's preventative services.
"I think the main thing for people to keep their eye on as a result of the health care law is the ability to manage their health care in a much more positive way, as it relates to the financial or the out-of-pocket expense side," Trujillo said. "They should really review their benefits and look to see what the best advantages are to them."
While 23 percent of survey respondents said they had adopted or enhanced a wellness program since the ACA's passage, CU's decision to implement Be Colorado was not motivated by the law, Trujillo said. "The wellness program was done as part of a philosophy or vision to actually integrate wellness with health care to address the health care needs of participants," she said.
Work still remains to implement the ACA. Employee Services will conduct a limited enrollment from Nov. 11-22 to allow CU employees who have waived university medical plans and do not have health insurance to enroll in university plans, said Lisa Landis, assistant vice president of Employee Services.
"This limited enrollment wasn't required, but we felt it was important to offer CU employees the opportunity to enroll with CU now, instead of waiting until spring Open Enrollment," Landis said.
In the CUPA-HR survey, only 25 percent of the respondents said they have identified the criteria they will use to determine if part-time or adjunct faculty work 30 hours or more per week and therefore must be provided health care coverage under the ACA. CU is conducting a review to determine sensible and fair criteria, Landis said.