STORY
Open Enrollment keeps things simple with minimal plan changes
Benefit choices may be made April 25-May 13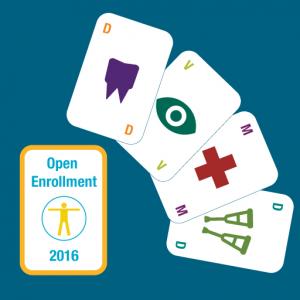 During this year's Open Enrollment – April 25-May 13 – the University of Colorado encourages faculty and staff to learn more about their benefits plans and then set a game plan for enrollment.
"While changes to plans will be minimal this year, it is always a good idea to review your current plan features and understand your options so you can be sure you are enrolled in the best plans for you and your family," said Michelle Martinez, director of Benefits and Payroll Administration with CU's Employee Services. "This year, our focus will be helping you understand the features of the plans and we'll talk about how to use your plan wisely."
Open Enrollment is your annual opportunity to make changes to benefits and to add or drop eligible dependents from coverage. It also is the time you are required to elect your new annual contributions for your health care and/or dependent care flexible spending accounts. The general rule of thumb this year: If you like what you have, you can keep your plans by doing nothing. (Note: If you'd like to keep your existing flexible spending account(s), you must re-enroll and specify how much of your pay to contribute.)
Regardless of your enrollment preferences, Employee Services will help you set your game plan. On the soon-to-debut Open Enrollment website, you'll find full plan details as well as interactive games to help you make your choices.
If you'd like personal help, Employee Services' benefits team welcomes you to CU's campus Open Enrollment Sessions and Fairs, April 26-May 5. Drop by your campus session anytime from 10 a.m.-3 p.m. for a breakdown of your plan options. You also may meet one-on-one with the following plan vendors:
Medical plans and related services
Anthem Blue Cross Blue Shield
Kaiser Permanente
CU Benefits & Payroll
Be Colorado
Dental plans
Health savings accounts
Flexible spending accounts
Life and disability insurance
Standard Insurance Company
Retirement plans (Note: You may enroll in CU's voluntary retirement plans at any time.)
TIAA (formerly TIAA-CREF)
Public Employees' Retirement Association (PERA)
See a full schedule of events at www.cu.edu/oe-calendar. Look for more details on plan changes, rates and more as Open Enrollment nears at www.cu.edu/oe