STORY
Minimal rate increases expected for most CU Health Plans
Benefits package changes may be made during Open Enrollment April 22-May 10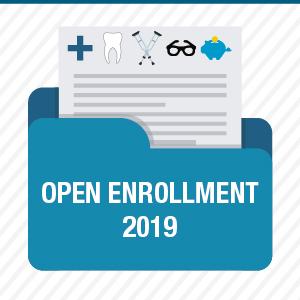 University of Colorado faculty and staff will see small increases to monthly health care premiums for the 2019-20 plan year, the first rate increase for CU Health Plans since July 2017.
The overall cost of CU's 2019-20 benefits plans – coupled with the university's 90% contribution to employees' health care premiums – means faculty and staff will not pay significantly more for their health care this plan year. Comparatively, Colorado employers contribute on average 79% for a single member health plan, according to a 2017 survey.
The University of Colorado Health and Welfare Trust attributes these low increases, in part, to an emphasis on preventative care and a comprehensive slate of wellness services, targeted to the needs of CU faculty, staff and their families.
Monthly premium increases vary by plan and coverage level. The highest increase is $25 for family coverage on CU Health Plan – Kaiser. Other plans will see no changes. CU continues to offer the High Deductible medical plan and the Essential dental plan with no monthly premium for employee-only coverage. Review rate sheets for the coming plan year.
Dental plan coverage will add two new cavity treatments for the coming year. Learn more about the changes to dental coverage.
Rates will remain the same for CU Health Plan – Vision, but coverage will increase. The plan has increased the annual amount covered for frames and contact lenses and has decreased the copay for vision exams.
Learn more
To learn more about plan changes and Open Enrollment sessions and fairs, chart your plan and ensure your coverage meets your needs, visit www.cu.edu/oe.
Employee Services' benefits professionals are available to answer additional questions at 303-860-4200, option 3.