STORY
Buffalo Bicycle Classic promises variety of courses for all abilities
This year, riders can go longer, harder for scholarships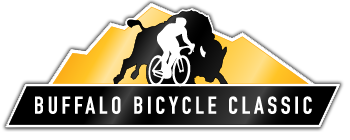 If the distance and difficulty of Colorado's organized bicycling events is any guide, a 100-mile bicycle ride is not, for many riders, quite tough enough.
That's one reason the 11th annual Buffalo Bicycle Classic's longest route will go farther and climb more than any of the event's courses so far.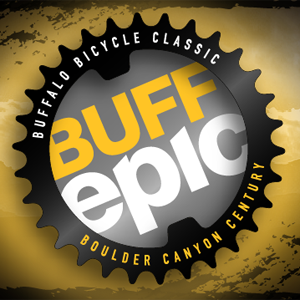 The "Buff Epic" will span 110 miles and ascend a total of 6,250 feet. It retraces much of the most mountainous section of Stage 6 of the 2012 USA Pro Cycling Challenge.
Scheduled for Sept. 8, the Elevations Credit Union Buffalo Bicycle Classic raises scholarship funds for high-performing University of Colorado Boulder students who qualify for financial aid.
The epic century ride will start on campus, ascend Boulder Canyon to Nederland, follow the Peak to Peak Highway past Ward, descend St. Vrain Canyon to Lyons, head north to Carter Lake and turn south to return to Boulder.
During the Buff Epic, Boulder Canyon's westbound lane will be closed to traffic from 7 a.m. to approximately 9:30 a.m. Male and female riders in five age groups will compete for polka-dotted jerseys, signifying their climbing prowess. They will be judged by their times on the ascent of a 13.5-mile section from the base of Boulder Canyon to Barker Reservoir.
Times will be measured by individual riders' GPS devices and recorded on Strava.com. While there is the canyon competition, ride organizers emphasize, the Buffalo Bicycle Classic is not a race but a ride for those of all strength and ability levels.
The 2013 Buffalo Bicycle Classic includes its traditional courses that cater to all cycling abilities: These courses include the 70-mile, 50-mile, 35-mile and 14-mile Little Buff family-friendly community ride.
"As always, the Buffalo Bicycle Classic accommodates riders of every ability," said Todd Gleeson, former dean of the CU-Boulder College of Arts and Sciences and one of the ride's founders. Gleeson, a professor of integrative physiology, directs CU-Boulder's new Health Professions Residential Academic Program.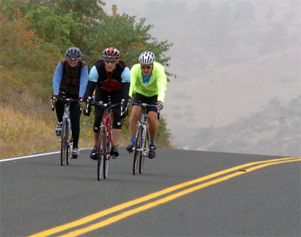 Since 2003, the Buffalo Bicycle Classic has raised more than $1.8 million for scholarships and has funded about 800 scholarships.
Chris Kerns, who graduated cum laude in anthropology from CU-Boulder in 2005, is one of those scholarship recipients. He is finishing a doctorate in archaeology at the University of Southampton, England, and he figures he's one of a relative few scholarship recipients who have completed the Buff Bike Classic century ride.
"Any opportunity to support deserving students in their academic endeavors is absolutely worth it. Great young minds can achieve amazing things as long as they get the support necessary to further their goals," Kerns said. "The scholarship from the Buffalo Bicycle Classic is one way in which to support and inspire students to succeed and accomplish amazing things."
Scholarship recipients are selected based on grade-point average and financial need. They cannot apply for the scholarship and don't know they are being considered until they learn they have won. All net proceeds go toward scholarships, and a portion of the registration fee is tax-deductible.
For more information on the Buffalo Bicycle Classic, see http://www.buffalobicycleclassic.com. To see a 2012 CU Foundation video of scholarship recipients discussing what the scholarship meant to them, see http://youtu.be/Pj1l_ihaA8w. To watch CU Cycling team members ride a time trial of the Boulder Canyon segment of the Buff Epic, see http://youtu.be/Pj1l_ihaA8w. To see the fastest times so far on the Buffalo Bicycle Classic Boulder Canyon climb, see http://app.strava.com/segments/1822933.