SPOTLIGHT
Enrollment ripples will have long-lasting effects
Regents hear update on fall figures and impact on budgets

Overall fall enrollment numbers at CU campuses are better than many expected, given the uncertainty surrounding COVID-19, but CU officials are still concerned by significant declines in new freshmen, international students and nonresidents, according to an update provided to the Board of Regents during its Sept. 10 meeting.
The preliminary numbers presented are mostly near estimates that helped determine the current year's budgets.
A video recording of the meeting, held remotely via Zoom, is posted here.
Still, as uncertainty in the face of the ongoing coronavirus pandemic lingers, so will budget uncertainty, said Todd Saliman, senior vice president of strategy, government relations and chief financial officer.
As presented to the board, preliminary estimates comparing this fall to the fall of 2019 indicate total enrollment drops of 1.7% at CU Boulder and 3% at UCCS. Total enrollment is up at CU Denver, 1.1%, and CU Anschutz, 2.5%.
Diminished revenue means the CU Boulder budget is $25.2 million short of what was estimated in June, when the board adopted this year's budget. The campus already has instituted furloughs and temporary pay reductions, with an additional 5% planned cut to unit budgets. Should more cuts be needed, steps might include further salary reductions, early retirements, position eliminations and more hiring delays.
At UCCS, the enrollment dip wasn't as severe as anticipated, leading to a $14.1 million improvement in the budget. The campus credited effective budget cutting measures over the summer.
CU Denver and CU Anschutz also had begun taking steps to tighten budgets; the enrollment changes over June estimates resulted in negligible budget adjustments.
The most significant enrollment shifts this year over last year are among international undergraduate students and total new freshmen. The latter figures are down 12.1% at UCCS, 12.3% at CU Boulder and 12.8% at CU Denver.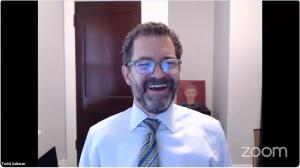 "We know the reduced number of freshman students will have continued impacts for years," Saliman said.
Pat O'Rourke, interim executive vice chancellor and chief operating officer at CU Boulder, said this fall has seen "an extraordinarily high number of deferrals," those students who were admitted for the current year but who decide to wait until next year to attend.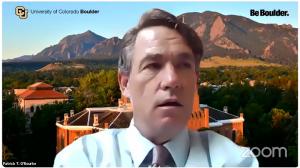 The pandemic is believed to be a major factor in those figures, as it is in the drop in international undergraduate students. Those totals are down 12.8% at CU Denver, 22.2% at CU Boulder and 22.6% at UCCS.
In other business at last week's Board of Regents meeting: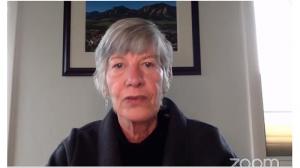 The board heard updates on diversity, equity and inclusion efforts, which were emphasized in committee work over the summer. Reports and actions steps have been slated for board meetings in November and April. "We're hearing loud and clear that there is strong interest and desire that we really move the needle on the diversity, equity and inclusion work we'll be doing in the next year," said Vice Chair Lesley Smith.
CU Boulder College of Music's David Korevaar, named a Distinguished Professor in 2019, appeared via Zoom to formally receive his recognition from the Board of Regents. The performance pianist said he has used time away from live concerts to record a video series of all 32 Beethoven piano sonatas. The recent spotlight on institutional racism inspired him to explore the work of Florence Price, a Black composer; he shared a video of his performance of one of her works. "It's only a beginning," Korevaar said.
Read more about the meeting in CU Boulder Today.