PEOPLE
Gould receives Spirit of the Springs Award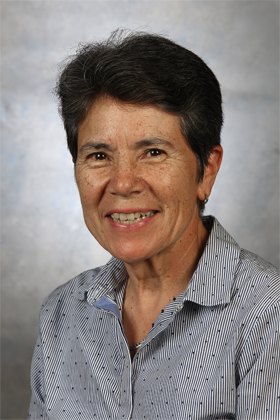 Janice Gould, associate professor of Women's and Ethnic Studies at the University of Colorado Colorado Springs, received the Spirit of the Springs Award from Colorado Springs Mayor Steve Bach during an on-campus public ceremony Monday at El Pomar Plaza.
Gould recently was named the 2014-2016 Pikes Peak Poet Laureate by the Cultural Office of the Pikes Peak Region. In this position, she will be an ambassador for poetry in the region.
Chancellor Pam Shockley-Zalabak joined Bach in the presentation of the award. Bach also honored the record-setting Mountain Lion basketball season, and the team's coach, Jeff Culver. For more on the event, see coverage in Communique.