PEOPLE
CU recognized for Excellence in Procurement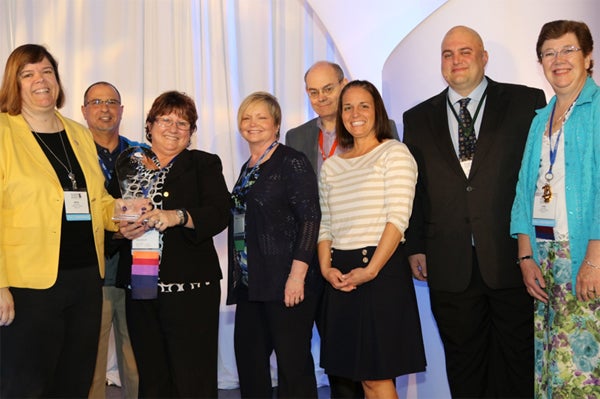 The National Association of Educational Procurement (NAEP) recently honored the University of Colorado with its 2015 Award for Excellence in Procurement. Accepting the award at the group's 94th annual meeting in April in Atlanta was Sandy Hicks, assistant vice president and chief procurement officer.
The Excellence in Procurement Award is given on the basis of an entire procurement department's contribution to, and support of, the mission of their institution. Applications are evaluated on the scope and complexity of specific endeavors, technological leadership, benefit to the institution and key constituents, demonstration of excellence and professionalism, and innovation.
Founded in 1921, NAEP is based in Columbia, Maryland, and serves more than 4,000 procurement professionals representing 1,500 top educational institutions. NAEP delivers continuing professional development in face-to-face venues, webcasts and at its flagship event, NAEP's Annual Meeting and Exposition, held every spring.