STORY
Szpyrka to spearhead tuition benefit committee
Staff Council aims to focus on dependent benefits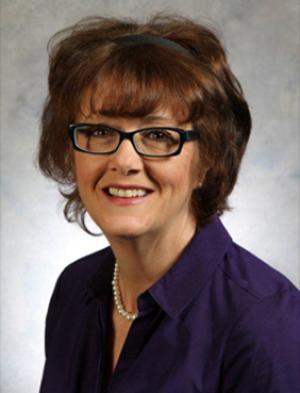 A committee headed by Susan Szpyrka, University of Colorado Colorado Springs senior vice chancellor administration and finance, will take on CU's tuition benefit, an issue that has been a topic of discussion for governance groups and administrators for years, in part because of benefit inconsistencies across the university campuses.
Szpyrka was named to head the effort after financial officers from the campuses failed to find a workable solution for the benefit differences, said University of Colorado Staff Council (UCSC) Chair Denise Thomas during the council's regular meeting June 23. Thomas said the committee will focus on the dependent benefit, specifically dependents who wish to attend classes on a campus where the parent is not employed. The goal is to determine whether there is a feasible way to make such cross-payments equitable. Currently, the tuition rate is calculated differently at each campus, said Thomas. "It's a good step in the right direction because it allows for the conversation to continue."
The committee will comprise chief financial officers, faculty and a staff representative from the Staff Council. Tara Dressler, a council representative from system administration, will represent the Staff Council on the committee.
The committee will consider creative ways to fund the program, including looking at whether scholarships could be used, Thomas said.
Szpyrka also is interested in collaborating with Staff Council on its upcoming benefits survey to ask more questions specifically related to the tuition benefit. The survey, which aims to gather data about staff needs concerning university benefits, is scheduled to be emailed to all staff members in mid-August.
Also at the meeting, Staff Council members discussed a proposal spearheaded by system administration council representatives to institute paid parental leave at the university for staff members.
Nancy Sicalides-Tucker, who is working on the proposal, said the group has been trying to come up with ways to fund the benefit. A presentation on the subject will be given to UCSC members during their next meeting, the annual council retreat in early August in Colorado Springs.