STORY
Staff Council: Survey shows strong desire for paid parental leave
Tuition benefit also remains highly coveted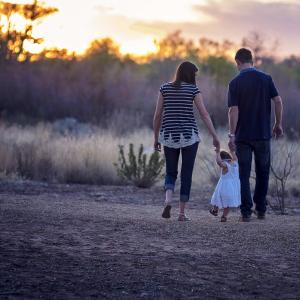 Nearly half of respondents to the University of Colorado Staff Council (UCSC) Work Climate Survey said they felt that paid parental leave was very or extremely important to them and 44 percent said they would likely use the benefit if it became policy.
The survey, conducted in November 2016, asked university staff employees about a variety of topics dealing with benefits, professional development and policy.
Nearly two-thirds of survey respondents said they would use a tuition benefit, and Skillsoft was the most commonly used professional development tool.
UCSC discussed the survey, which will be released in its entirety in April, during the council's regular meeting March 15 at 1800 Grant St. Council members working to compile and distribute survey results have developed a short video along with FAQs that may be viewed on the UCSC website.
To see highlights and find out more about the survey, visit www.cu.edu/ucsc-work-climate-survey
In other business at last week's meeting, UCSC members:
Were informed that the Boulder Campus Staff Council has endorsed a proposal drafted by UCSC's parental leave committee, which has recommended that the university provide at least six weeks of paid parental leave for both university and classified staff. The Boulder council drafted a letter to the Board of Regents saying that the current lack of a paid leave "comes at a cost" to the university. "Women's workforce advancement and income, staff's economic security, and the university's ability to retain and recruit talented employees are all negatively impacted by the lack of a comprehensive and inclusive paid parental policy," wrote the council in the letter.
Continued a discussion regarding financial institutions that offer programs focused on employees of educational entities that help defray closing costs for a home purchase or other home-related incentives. A Boulder council committee is compiling a list of the companies that provide such programs.
Discussed holding a meeting at least yearly with the Faculty Council to facilitate communication between the two governance entities, compare goals and agendas, and promote collaboration.
Agreed to make the communications officer position a permanent and executive position for UCSC. Nick Lockwood served in the newly created role this year. Nominations for the position, as well as the other officer positions of vice chair, treasurer and secretary, are currently being accepted. Election results will be announced in April.
Learned about the Colorado State Employee Assistance Program (C-SEAP), which addresses "personal problems and workplace issues faced by state employees and employers." Matt Steinkamp, director, discussed the numerous services offered by the organization, including confidential counseling, workplace skills coaching, mediation, and emergency financial assistance. The organization also provides webinars and on-site workplace training. To find out more information about C-SEAP, visit https://www.colorado.gov/c-seap
Discussed UCSC's next event, the All Staff Council Conference in Boulder on April 13. During the conference, Service Excellence Awards will be given to four staff members – one from each campus and system administration – who have provided outstanding voluntary service to their campus, the university and community/civic/professional organizations.