STORY
President to direct CU Foundation funds to augment mental health services on campuses
Demand during pandemic prompts action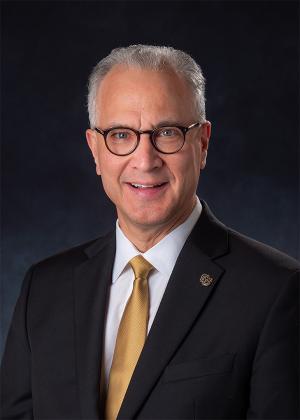 CU President Mark Kennedy and the CU Foundation Board of Directors are stepping up to provide more funding for mental health services on the four campuses, a need driven in large measure by the pandemic.
The CU Foundation is providing $2 million, which Kennedy will direct evenly to the four campuses. The board's finance committee approved the move on Tuesday, and final approval is expected from the full CU Foundation board soon.
"The chancellors let me know that mental health services for students, faculty and staff are in high demand as a result of the multiple challenges COVID-19 has brought about and it's important that we expand our capacity to help meet that demand," Kennedy said. "I appreciate our partnership with the CU Foundation, which allows us to address some of the urgent needs across CU."
Early in the semester, the CU Foundation also provided $5 million in emergency assistance for tuition and other educational services for students negatively impacted by the pandemic. The campuses distributed the bulk of the funding as fall semester started.
Kennedy said the recent round of funding will likely be used to hire additional counselors, but the campuses will have latitude to address areas of highest need.
"We have some great professionals working in this critical area, so we are pleased we will be able to lighten their load a bit," he said.