STORY
Ovia Health gives growing families support they need
CU Health Plan brings members new approach to maternity and family benefits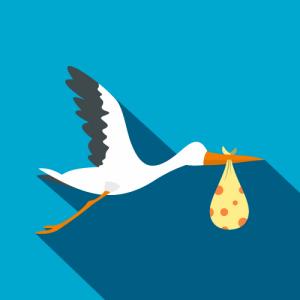 From pregnancy to parenting, it is common that many soon-to-be and new parents have many questions along the way.
To help answer these questions, the CU Health Plan now is offering Ovia Health to CU Health Plan members.
Ovia Health offers a suite of mobile applications to help families throughout each stage of family planning with education on fertility, pregnancy and parenting, as well as specific information about the maternity benefits available through the University of Colorado.
There are distinct apps to meet diverse needs:
Ovia Fertility: Women can learn more about their health and fertility with cycle tracking, expert research and tips and instant data feedback. Use this app to predict periods and ovulation, track symptoms and mood and get pregnant faster.
Ovia Pregnancy: Get answers to pregnancy questions with articles, health and wellness tips. Use this app to track the growth of your baby, research effects of foods and medications, learn about your symptoms and have an overall healthier pregnancy.
Ovia Parenting: Ovia Parenting supports families with expert parenting articles, daily tips and guidance based on your child's age and the ability to share updates with friends and family. Use this app to identify and understand developmental milestones, track progress and have an easier transition to life with a new family member.
To learn more about Ovia and to sign up, visit the CU Health Plan online.