STORY
Open Enrollment campus benefits sessions run through May 5
Forums offer details on plan features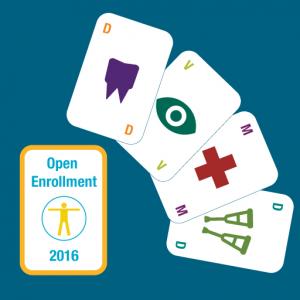 Open Enrollment Sessions and Fairs continue through May 5, with the aim of educating faculty, staff and retirees about CU Health Plan offerings available during Open Enrollment, which ends at 5 p.m. May 13.
"We bring our benefits professionals and plan vendors to the campuses each spring for a summary of their Open Enrollment options, how to enroll, and what actions they may need to take," says Michelle Martinez, director of Benefits and Payroll Administration within CU's Employee Services department. "This is an incredibly valuable forum for learning about plan features and how they can best meet each person's needs."
By enrolling in CU Health Plan's medical offerings, members are eligible to participate in wellness programs through Be Colorado, including CU Health Plan – Diabetes Prevention, Biometric Screenings, gym discounts and Move., which rewards participants for meeting activity goals with quarterly payouts. (Learn more about Be Colorado's full menu of programs at becolorado.org.) Plus, most medical plans cover a wide range of services – from preventive care to items such as bariatric surgery, hearing aids, acupuncture and more.
Upcoming sessions:
Spanish and Laotian-language sessions Friday at CU-Boulder
Monday, May 2, at CU system
Tuesday, May 3, at UCCS
Wednesday, May 4, at CU Anschutz Medical Campus
Thursday, May 5, at CU-Boulder
Benefits sessions and vendor fairs were held Tuesday at CU Denver. Faculty, staff and retirees are welcome to attend sessions on any campus if they cannot attend the session on their campus. Full session details and directions may be found on the Open Enrollment website.
The Open Enrollment website features interactive learning games and quizzes to highlight plan features, videos and full plan details.
"Our commitment is to provide employees the necessary resources to understand their benefits options and how those options work so we can ensure a successful Open Enrollment for every CU employee and retiree," Martinez says.
Learn more about Open Enrollment at www.cu.edu/oe.