STORY
Know how to navigate benefits enrollment in the portal
May 11 is deadline for making choices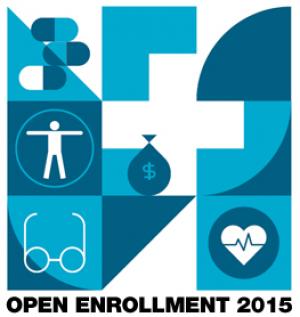 Employees who are eligible for CU benefits may access the Benefits Enrollment tool within the portal (my.cu.edu) to review their benefits plan options and enroll online. The tool walks employees through each plan choice and calculates total monthly costs based on what options are selected. Coverage for the plans employees select during Open Enrollment will be effective July 1, 2015 -June 30, 2016.
Know whether you need to make changes
In many cases, employees who choose to do nothing during Open Enrollment will be re-enrolled in their current plan(s) with the same level of coverage. However, it's important to check plan coverage and cost changes as well as new plan choices, says Michelle Martinez, director of Benefits and Payroll Administration in CU Employee Services.
Open Enrollment events schedule
Employee Services will continue to host Open Enrollment Sessions and Fairs on each campus to answer questions about the plans and the enrollment process.
CU-Boulder: Tuesday, May 5
UCCS: Thursday, May 7
CU system: Wednesday, May 6
Find out more on the OE Calendar.
Looking for a quick way to decide which plan is best for you? Check out the plan comparison tool to compare coverage levels for various medical services.
Two groups that must take action this year:
Employees enrolled in the soon-to-be-discontinued CU Health Plan – Access Network must select a new plan.
Those who want a health care flexible saving account (HCFSA), dependent care flexible saving account (DCFSA) or health savings account (HSA) must set their deduction amounts for the plan year.
How to enroll
Once employees log in to the portal at my.cu.edu and click on the CU Resources tab, they will find a link to the Benefits Enrollment under the Payroll and Compensation tab. This will take employees to the Benefits Enrollment tool, where they can find all the benefits options available to them.
Each plan has two enrollment options: pretax and after-tax. While selecting the pretax option will lower overall plan costs, the after-tax option should be considered for employees within three years to five years of retirement through PERA. The pretax option lowers an employee's highest average salary (HAS) and when PERA participants retire, PERA uses the employee's highest average salary to determine their retirement income.
Employees also will see two separate vision plan options — one for the current, 2014-15 plan year and another for the upcoming 2015-16 plan year. This is because CU Health Plan – Vision requires enrollees to carry the plan for two consecutive years. If you wish to enroll in the plan for the first time this year, understand that you will carry this coverage through June 30, 2017. If you enrolled in the plan during last year's Open Enrollment, you need not take any action; your coverage will automatically carry through to June 30, 2016.
Once employees make all their selections, they MUST click the "Submit" button at the bottom of the confirmation page. While the enrollment tool will not send a confirmation email when you are finished enrolling in benefits, you can find your enrollment details within the portal by selecting the "Benefits Summary" link in the Payroll and Compensation menu.
Helpful resources
The enrollment tool contains links to detailed plan information on the Open Enrollment website. Use this site to find plan documents and rates, as well as a plan comparison tool.
Employee Services' benefits professionals are available to answer questions at 303-860-4200, option 3.