STORY
DPA's Nesbitt named VP of Employee and Information Services
Pollock to take on new role pursuing strategic initiatives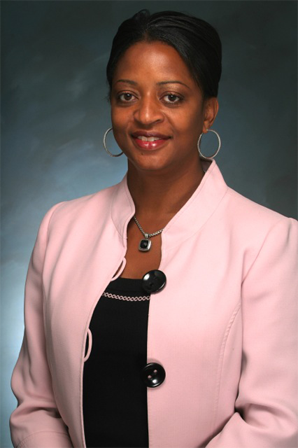 Kathy Nesbitt, most recently executive director of the Department of Personnel and Administration and personnel director for the state of Colorado, is set to join the University of Colorado at the end of this month as its new vice president of employee and information services.
She'll take over for E. Jill Pollock, who has announced a slate of initiatives that she'll pursue, both at the CU system and the campuses.
President Bruce D. Benson announced Nesbitt's appointment on Nov. 20.
"Kathy Nesbitt has a remarkable depth and breadth of experience and expertise that will serve the University of Colorado well," Benson said. "She will allow us to build on the significant progress we have made in employee services, health care and information technology."
Nesbitt will be responsible for a wide range of services, including payroll for CU employees, employment policy, compliance education, leadership and organizational development, benefits design, information security and enterprise technology systems, and employee data management and metrics. She also will be responsible for the CU health plans offered through the University of Colorado Health and Welfare Trust.
"I'm excited to join the CU team and continue the momentum the university has in key areas related to employees and technology," said Nesbitt, a CU-Boulder alumna. "CU has a talented faculty and staff and I look forward to helping meet the needs of Colorado's third-largest employer and my alma mater."
Pollock said Nesbitt "brings a wealth of experience, a leadership tradition and the determination and outcomes focus to take her areas of responsibilities to the next level. I am confident she will."
Nesbitt gained a variety of experiences in the public and private sectors before she served on Gov. John Hickenlooper's cabinet as the state's chief personnel director. She was human resources director for Kaiser Permanente for nearly a decade, served as staff attorney for the Mountain States Employers Council, and was an attorney for Qwest Communications.
Nesbitt was named a 2013 Public Official of the Year by Governing Magazine and received the National Association of State Personnel Executives' 2013 Eugene H. Rooney Jr. Leadership Award for her work to craft and pass a constitutional amendment to reform the state personnel system. In October, she was named a Woman of Distinction by the Girl Scouts of America, which honors community leaders for their contributions to girls and young women in Colorado.
During her tenure at the state, Nesbitt also created an employee wellness program and oversaw replacement of the state's 23-year-old financial system with a state-of-the-art, integrated financial system that manages $29 billion in financial transactions annually.
Besides her CU-Boulder degree, Nesbitt earned her juris doctorate degree from Southern University Law Center. She also completed the Executive Program at Harvard's Kennedy School of Government.
Pollock has accepted another officer role at CU to develop and implement strategic university initiatives for executive succession planning, recommending changes to ensure a more inclusive workforce, and taking advantage of technology to generate operational efficiencies, some of which could be offered to other public-sector entities.
Benson said he appreciates that the university will continue to benefit from Pollock's expertise and experience.
"Jill has been a great asset to CU and has had some wonderful accomplishments that have made the university a better place," he said. "I'm happy that she will be able to turn her focus to improving some critical areas for the campuses, system administration and our employees."
Pollock said her first task will be leading succession planning for senior administrators.
"Higher education until recently enjoyed an ability to post an opening and wait for applicants or conduct a search and believe the most qualified prospects would be nominated. Today's market is quite different," Pollock said. "Demand exceeds supply, requiring us to know who is doing work that might benefit CU, from other universities, government and, in some instances, private for-profit and not-for-profit organizations. Although the university will follow regent policy regarding search protocols for senior leadership, CU has an opportunity to be proactive in networking among those who demonstrate the core competencies required of our top positions."
Pollock will work with the campuses on these efforts, as well as with the Board of Regents on presidential succession planning, and with the president on succession planning for chancellors and vice presidents. She also will work with the campuses on technology collaboration opportunities, and team with Faculty Council in achieving key objectives. She'll also continue as chair of the CU Health and Welfare Trust.