STORY
CU volunteer fundraising leadership convenes at UCCS
Trustees hear update on historic and recent successes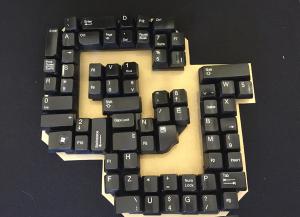 The University of Colorado Colorado Springs on Friday hosted the quarterly meetings of the CU Foundation Board of Trustees and its governing Board of Directors. The CU Foundation partners with the university to process, manage and invest all philanthropy supporting University of Colorado programs, including 2,463 donor-funded endowments totaling $1.055 billion.
At the meeting, Chancellor Pamela Shockley-Zalabak recapped for Trustees a half-century of UCCS successes, including a College of Business Soccer Management track being initiated in partnership with the Colorado Rapids, as well as lighter cultural highlights (such as the UCCS Pep Band winning "best band" in the local St. Patrick's Day Parade). She touched upon a new center for innovation and entrepreneurism that fosters collaboration among four Pikes Peak region institutions of higher education.
"It's the first of its kind to have a military academy, a community college, a private liberal arts college and a state university working together on this type of initiative," Shockley-Zalabak said.
She also detailed recent campus developments that have occurred thanks to donor philanthropy, such as the creation of the Mind-1 Traumatic Brain Injury Center on the heels of a $3.16 million donor gift. The 1965 Main Hall Scholarship Fund launch in honor of the campus' 50th anniversary last year wound up raising nearly $5.1 million, nearly triple the original goal of $1.965 million. This year, the campus has seen a 36 percent year-over-year increase in the number of alumni who have made gifts and a whopping 792 percent increase in students who have made a gift.
An illuminating presentation by CU Foundation Chief Financial Officer Mike Pritchard gave Trustees a deep dive on fundraising and the flow of various types of private support through the Foundation and university. In fiscal year 2015, CU benefited from approximately $375 million in private support.
Earl Wright, chair of the investment policy committee, updated attendees on the market performance of CU Foundation endowments as of March 31. Though recent market volatility has challenged the investment landscape, the endowments — managed by Perella Weinberg Partners under the investment leadership of CU-Boulder alumnus Chris Bittman — have outperformed each of CU's primary benchmarks for the one-year, three-year and 10-year time frames.
CU President Bruce Benson, CU Foundation Chair James Linfield and CU Foundation CEO Jack Finlaw recounted recent highlights and activities of the university and Foundation. Trustees Jeannie Thompson and Heidi Ganahl each gave enlightening presentations on planned giving and on volunteer engagement.
A Thursday night reception at the Roaring Fork Dining Hall featured select outstanding UCCS students mingling with donors and staff leadership. Attendees learned of other recent UCCS developments including the new National Cyber Intelligence Center, for which UCCS is a key leader. Interestingly, the center will be housed in a building that came to the university in a novel planned-giving transaction called a bargain sale — in which a donor sells a property to a charity for less than its fair market value, with the difference constituting a philanthropic contribution.