STORY
Claim your health care expense savings for 2021 – and beyond
CU Health Plan – High Deductible members can enroll in or update HSA contributions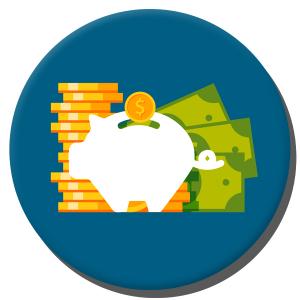 Unexpected expenses can come as a surprise. According to Optum Bank, nearly six out of every 10 consumers struggle to pay medical bills. A Health Savings Account (HSA) can build a nest egg to ease your mind.
During this year's HSA Open Enrollment, CU Health Plan – High Deductible plan members can enroll in or adjust contributions for this tax-free savings account for 2021 in the employee portal until Dec. 4.
What exactly is a Health Savings Account?
A Health Savings Account (HSA) allows you to pay for qualified health care expenses now or in the future. HSAs offer three tax benefits: tax-free saving, growth and spending on qualified health care expenses anytime from today throughout your retirement. Money in your account also can be invested to maximize and grow savings. This account stays with you every year, even if you leave CU or retire.
Here are just a few expenses account holders can cover with an HSA:
prescription and over-the-counter drugs
office visits, exams and lab fees
deductible costs not covered by insurance
medical equipment
Open Enrollment
Health Savings Account enrollment for 2021 runs Nov. 16-Dec. 4 for CU Health Plan – High Deductible members to enroll in a Health Savings Account or update their contributions in the employee portal.
Contributions selected will begin Jan. 1, 2021. However, contributions can be adjusted or designated at any time. Determining contributions at the start of each year makes it simple to determine your monthly paycheck deductions.
In 2021, individuals can contribute up to $3,600, and families can save up to $7,200. Those 55 or older can catch up on their savings and contribute an additional $1,000. CU's HSA is administered by Optum Bank.
Discover more about this savings account and learn how to make changes on the Employee Services website.