STORY
Campus talks detail Public Service Loan Forgiveness program
CU employees may qualify to have student loan debt forgiven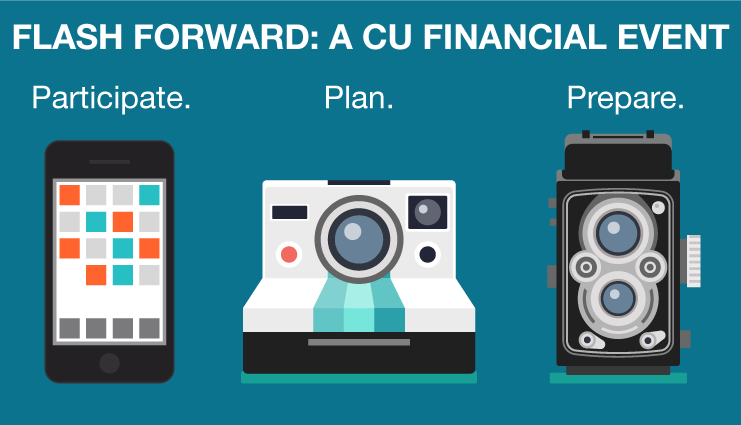 For many, the Public Service Loan Forgiveness program represents a tantalizing prospect. If you are in the right job with the right loans and the right repayment plan, your student loan balance can be forgiven after 120 payments.
During the "Student Loans and Public Service Loan Forgiveness" talks coming to each University of Colorado campus as part of Flash Forward: A CU Financial Event, from Feb. 27 to March 10, faculty and staff will have the opportunity to learn more.
Becky Thelen, a housing and financial counselor with Boulder County Housing and Human Services, will present the hourlong talk, which details the federal loan forgiveness program along with topics like repayment options and remedies for default.
"There's a lot of free help out there that people aren't aware of. It can be very beneficial to get out of debt, to improve credit and to buy homes," said Thelen, who will provide details on resources available statewide.
The federal loan forgiveness program started in October 2007. It is open to employees of government organizations at any level – federal, state, local or tribal – and 501c3 nonprofit organizations. That represents a wide swath of the workforce – from teachers to policemen and beyond.
The first wave of public employees prepared to see their loans forgiven will begin in October 2017. At that time, borrowers will be able to fill out an application for loan forgiveness. In most cases, any forgiven loans are considered taxable income by the IRS. This is not the case with Public Service Loan Forgiveness.
"That's a big bonus," Thelen said. "Public Service Loan Forgiveness is an incentive for borrowers to either go into public service work or stay employed in public service work, even though their salaries might be lower."
For those just starting their public service careers, Thelen recommends taking the time to ensure they have direct loans and set up a qualifying payment program.
"I will say 50 percent of the people we meet with do have things lined up correctly and the other 50 percent don't," Thelen said. "What that means is that any payments they've made in the past don't count toward (the program)."
As a HUD-approved housing counseling agency, Boulder County Housing and Human Services began to focus on student loan counseling in the waning days of the foreclosure crisis, as it became increasingly apparent that heavy student loan debt was hampering people's ability to get mortgages and other loans.
People are often surprised to find out how student loans calculate into mortgage qualifications, Thelen said. Mortgage lenders typically use 1 percent of the student loan balances or the actual payment – whichever is greater.
Thelen recently met with someone with $150,000 in student loans who was looking to buy a home. She had a payment that was affordable, about $250 a month. However, lenders would calculate 1 percent of that loan, $1,500, into her mortgage qualification.
"In her case, she wouldn't qualify for a mortgage because of this. She was pretty devastated," Thelen said. "People are being taken by surprise by that one."
Register for this and other talks at Flash Forward: A CU Financial Event.