STORY
Call for applications: Timmerhaus Teaching Ambassador Award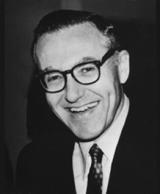 Applications are requested for the Timmerhaus Teaching Ambassador Award, presented to a University of Colorado faculty member who will promote the opportunity for enhanced educational opportunities for students at all levels, in the state of Colorado and beyond.
Deadline for applications is Sept. 12, 2016. The award period runs from fall 2017 through summer 2019.
The Timmerhaus Teaching Ambassador award honors the memory of professor Klaus Timmerhaus, a member of the faculty of Chemical and Biological Engineering at the University of Colorado Boulder from 1953 until his retirement in 1995. Professor Timmerhaus received many honors, including being named to the National Academy of Engineering and being selected to the first group of President's Teaching Scholars at CU. An active and enthusiastic advocate of teaching, he provided a bequest to support designated faculty members in promoting discussion of teaching and learning in schools and communities around our state.
Mission Statement
The Ambassador, as a faculty member from the University of Colorado, will promote the opportunity for enhanced educational opportunities for students at all levels, in the state of Colorado, and beyond.
Terms and Conditions of the Award
The recipient holds this honor for two years and will be given a reduced teaching load for one semester each year.
The recipient will be required to speak at events targeting the voters of Colorado, including state legislators, educators, regents of the University of Colorado, the media, and citizens in every quadrant of the state.
The recipient will present a colloquium on effective teaching methods to faculty and graduate students at each of the four campuses.
The recipient will receive a cash award of $25,000 per year for up to two years
A reduced teaching load will be provided for one semester of each active year (up to $10,500 to the recipient's department per year)
An additional amount of up to $13,700 each year may be requested for operating costs including travel, graduate research assistant support, PR materials and events, and other miscellaneous expenses incurred (pending approval) during the award period
The recipient of the award will be actively involved with the grant all academic semesters, including two summer semesters, during the two-year commitment.
The Ambassador is to serve as an advocate for education, for scholarly approaches to teaching and learning, and for establishing environments that promote access and success for students from all sectors of our diverse population in Colorado and elsewhere. Drawing from their own particular strengths, backgrounds and visions, and building on the resources of the university and our campuses, the Ambassador shall, with his or her own emphasis, promote educational opportunities for students ranging from K-12 to higher education, and encourage learning in formal and informal environments. Through presentations and workshops, by fostering key alliances, and in recognizing local contexts and capacities, the Ambassador will seek to engage communities in enhancing educational opportunities for students in regions across the state, and extending to national and international forums as well.
The individual selected will have the following attributes and qualifications:
A faculty position at the University of Colorado
Demonstrated enthusiasm and vitality for teaching and learning
Evidence of continuous growth and leadership in their field of study
Successful experience in effectively advising students and guiding student learning
Involvement with encouraging intellectual interests in beginning students and/or greater achievement in advanced students
Highest level of responsiveness to, and understanding of, a diverse student body
Competence, ability and willingness to represent the enterprise of teaching and learning at the University of Colorado to the greater Colorado community such as legislators, CU regents, education governing boards, K-12 educators, community colleges, CU commencements and other public events.
Has received a teaching award at the University of Colorado or from a national organization
How to Apply
The applicant will submit a dossier in the form of a single pdf document to Mary Ann Shea, director of the Faculty Teaching Excellence Program (maryann.shea@colorado.edu) and to FTEP's professional assistant (ftep@colorado.edu). Please see dossier guidelines below.
Dossiers must include, in the following order:
A cover letter from a faculty applicant including a signature of approval from the chair of the candidate's department
A statement by the applicant (no more than two pages, 12-pt font, and 1-inch margins) that describes the proposed activities that satisfy the terms and conditions of the award for a period of two years, a summary of his/her teaching and research experience, and that describes the importance and contribution to their respective field of study, including substantive examples
A current Curriculum Vitae
Evidence of having received a teaching award at the University of Colorado or from a national organization
Evidence that the nominee has assisted in the development of teaching in local K-12, community colleges, state colleges or universities
Evidence of public engagement with communities in the state of Colorado (As described in the above list of 'attributes and qualifications,' see number 7).
A draft MOU signed by the department chair outlining how the faculty member will be released from ordinary duties in order to meet the requirements of the award.