SPOTLIGHT
Todd Saliman elected University of Colorado's 24th president
Vote by CU Board of Regents was unanimous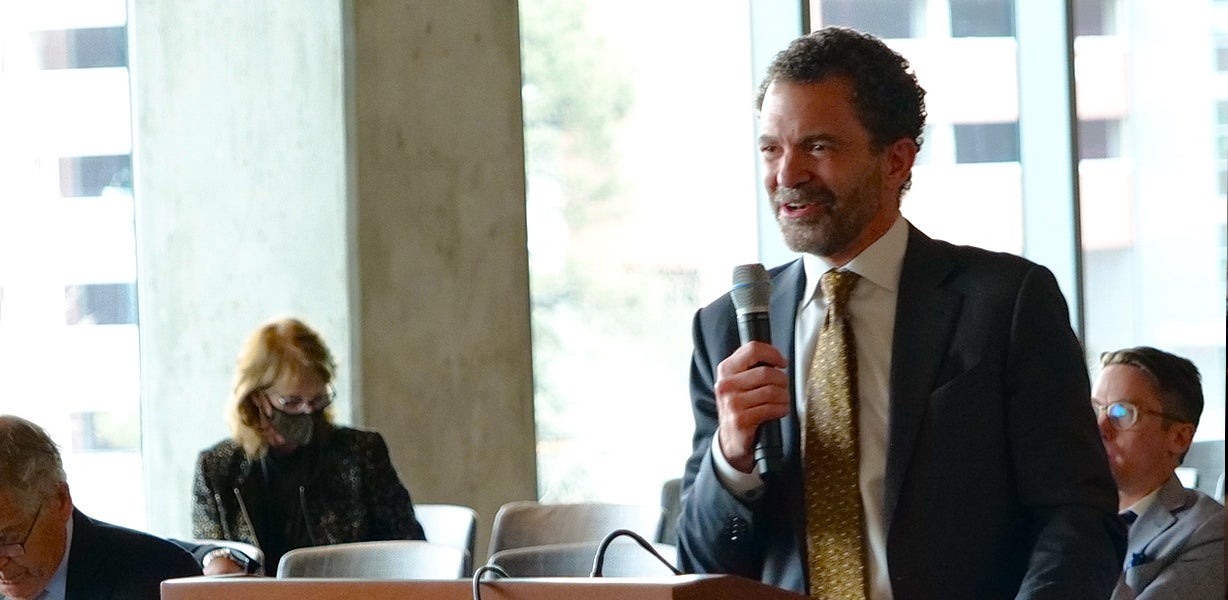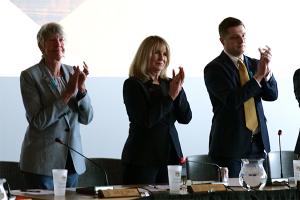 The University of Colorado Board of Regents on Wednesday elected Todd Saliman president of the university system.
The vote by the nine-member board, meeting at the CU Anschutz Medical Campus, was unanimous.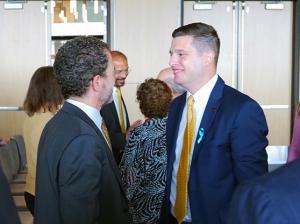 "We stand behind you now today unanimously," said Board of Regents Chair Jack Kroll, adding that the board's vote was a testament to the members setting aside political differences and doing what is best for CU.
Board of Regents Vice Chair Sue Sharkey, who also served as vice chair of the Presidential Search Committee, praised fellow regents as "the most collaborative board I have worked with in my 11 years as regent." Saliman has shown tremendous commitment throughout a 30-year career in public service, she said, a testament to his love for CU and the state.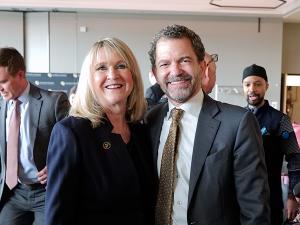 "He has a great vision for CU and I am looking forward to seeing where he leads us," Sharkey said.
"I can't thank you enough. I am honored and humbled," President Saliman said to the board. "I can't wait to continue to work with all of you to move the university forward."
Saliman, a CU Boulder alumnus who was born and raised in Colorado, has served as CU's interim president since July 2021 following his appointment by the Board of Regents. With 30 years of experience in public policy and higher education in the state – including serving in the state legislature, working for two Colorado governors and overseeing CU's budget operations for more than a decade – Saliman has devoted his career to advancing the state and CU.
On April 12, the regents voted unanimously to advance Saliman as the sole presidential finalist. The search culminated in a series of events, including open forums, on CU's four campuses and at the system administration office April 18-22. Saliman engaged with campus and community stakeholders, met with business groups and organizations representing rural communities, nonprofits and elected officials. All stakeholders were asked to provide feedback on Saliman to the Board of Regents before Wednesday's vote.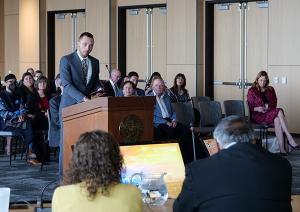 Two CU governance group leaders commented to the board before its vote. Chris Hilton, chair of the Intercampus Student Forum, praised Saliman for his civility and collegiality, and how he genuinely cares for students. Ryan Untisz, chair of the University of Colorado Staff Council, also spoke in support of President Saliman.
"He genuinely views the perspectives of staff, faculty and students as key to moving the institution forward," Untisz said.
After Wednesday's vote by the board, Saliman reflected on input he received over the past two weeks from the university community and stakeholders across the state.
"We have serious work to do," Saliman said. "We know we don't reflect the diversity of the people of Colorado." Beyond the need to recruit diverse students, faculty and staff, CU also must ensure it has "great campus cultures with a sense of belonging." He also pointed to the need to improve graduation rates.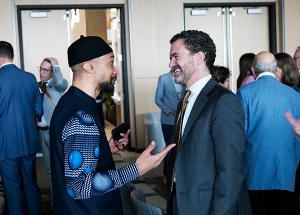 "The other thing we've heard is that the people of Colorado are so proud of what we do and they want to be proud of what we do. They want to be included at the university and we want them to be part of the university," Saliman said. "I truly do want us to be outstanding and to do right by the people of Colorado."
Related: Read the CU press release.