SPOTLIGHT
CU President Bruce D. Benson announces retirement
Longest-serving CU president in 65 years to step down in July 2019
Editor's note: A version of this story first appeared on CU Connections July 18 as Breaking News.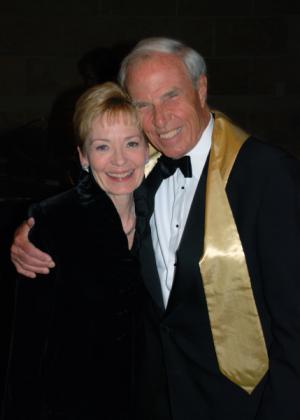 University of Colorado President Bruce D. Benson last week announced his retirement, effective July 2019.
Benson, who earned a geology degree from CU in 1964, has been president since March 2008. He is the longest-serving CU president in 65 years.
"It has been my honor and privilege to serve as president of my alma mater for the past decade-plus," Benson said on July 18. "CU is among the top universities in the world and has a bright future. The university advances the economy, health and culture of our state every day, and I'm proud of the work we've done to ensure it is one of Colorado's most important public assets."
Click here for President Benson's full statement.
"Bruce Benson has been one of the most effective presidents in the university's storied history and the mark he leaves on CU and our state will endure for some time," said Sue Sharkey, chair of the CU Board of Regents. "His passion for education, commitment to diversity of all kinds, business acumen and outstanding leadership have CU well-positioned for a bright future. Bruce is a true friend and mentor in the art of leadership, not only to me, but also to many who have known him."
During the 10-plus years of Benson's tenure, CU has seen considerable success in annual measures.
Some 135,000 students have earned degrees from CU's four campuses (Boulder, Colorado Springs, Denver, the Anschutz Medical Campus). Enrollment increased from 54,174 to 65,375 (with an additional 7,000 taking courses for credit);
Internally generated financial aid increased from $88 million to $184 million;
Research funding increased from $660 million to $1.03 billion;
Fundraising increased from $135 million to more than $400 million;
CU's endowment increased from $721 million to $1.3 billion;
The overall budget increased from $2.2 billion to $4.5 billion;
CU's economic impact increased from $5.3 billion in 2012 to $8.3 billion ($12.3 billion when affiliate hospitals are included).
"CU's success has been a team effort and I have been fortunate to work with some great people, from faculty and staff to campus chancellors and my executive team," Benson said. "Together, we've improved the culture, enhanced collaboration and increased diversity in all its forms. CU has programs and people in every corner of Colorado and we're proud of what we do every day to improve the state that was founded the same year as the university."
Click here for CU Boulder Chancellor Phil DiStefano's statement on President Benson's announcement.
Click here for UCCS Chancellor Venkat Reddy's statement on President Benson's announcement.