SPOTLIGHT
For Christensen, leadership is a lifestyle
UCCS physics professor recognized with 2015 Excellence in Leadership Award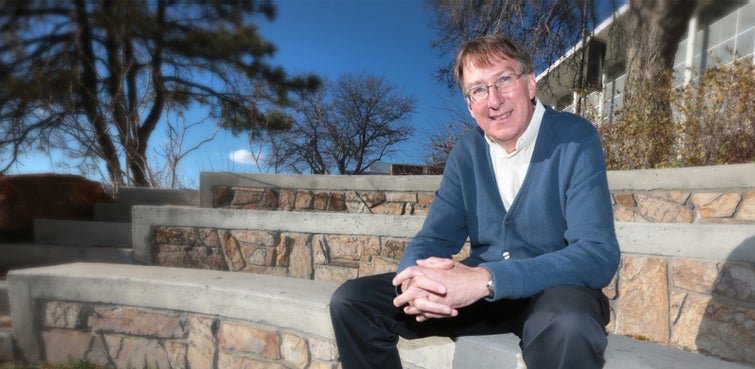 Chat with Professor Thomas Christensen for few minutes, and you quickly recognize the passion and dedication of this UCCS educator.
Maybe that's because he has held so many titles throughout his career: University of Colorado Colorado Springs physics professor; department chair; College of Letters, Arts and Sciences dean; and currently co-director of UCCS Teach.
For his dedication and contributions to UCCS, Christensen can add 2015 Excellence in Leadership Award Winner to that list, too.
Christensen participated in the first Excellence in Leadership Program, known then as the Emerging Leaders Program. The systemwide leadership development program, run through Employee Services' Employee Learning and Development division, cultivates collaborative leaders.
"I certainly see leadership as a form of service," Christensen said. "It's a matter of trying to find ways to move us all forward collectively."
Indeed, service is the clear theme running through Christensen's career. After receiving a Ph.D. in Physics at Cornell University, the Minnesota native earned a coveted spot researching at Sandia National Laboratories in Albuquerque. It was a great gig, he said, but he felt a stronger pull to teach. He took a job as an assistant professor in the Department of Physics and Energy on a growing UCCS campus in 1989.
"The fact that it was a smaller campus and one that seemed to have good growth potential attracted me," he said. "Certainly, Colorado attracted me. Colorado Springs is a lovely community to be working in."
With the support of fellow professors and deans, Christensen started taking on more responsibility, chairing the Physics Department between 1994 and 2001. In September 2002, he was asked to serve as interim dean on the heels of his ELP nomination.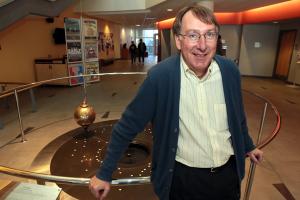 "It made for a very busy year for me," he laughed, "but one where the experiences I was gaining in the ELP very much complemented what I was learning as an interim dean."
He remembers a specific ELP session when a guest speaker talked about the importance of integrity in decision-making and individual leadership. That's when things clicked, he said.
"If you don't have integrity, you cannot lead," Christensen reflected. "You lose your credibility – no one is going to follow someone who they don't feel has integrity."
So when UCCS needed a dean for the College of Letters, Arts and Sciences – and when the university saw its funding slashed during the recession – Christensen decided to step up.
"I was a little concerned about bringing in somebody from the outside who didn't really know the college when we might be in a difficult time," he said. "I felt that maybe I had something to offer them."
Christensen did have something to offer. In his first year as dean, Christensen led the college through two rounds of budget cuts, inviting department chairs and the faculty budget committee to offer suggestions in a collaborative, open process. As UCCS climbed out of the economic downturn, he helped steward major gifts to Theatreworks and the Gallery of Contemporary Art. He championed development of the Heller Center for the Arts and Humanities, and developed three new undergraduate majors and a new Ph.D. program in applied sciences.
His steadfast leadership has earned him the admiration of people not only at UCCS, but across the CU system.
"Tom is compassionate," wrote Barbara Gaddis, executive director of the Office of First Year Experience and Student Retention at UCCS. "He listens fully to an issue and proposes a solution that captures the real intention of both sides of the argument."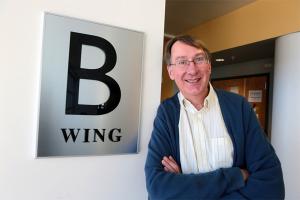 Christensen stepped down as dean in June 2012 to co-direct UCCS Teach, a program that trains the next generation of science, technology, engineering and math educators. The UCCS program is one of 44 nationwide, including one at CU-Boulder. Christensen oversees the science curriculum content, and team-teaches one of the classes.
For someone who has dedicated his career to teaching, Christensen says guiding young educators is one of the best ways to give back.
"I really see the value and importance of good teaching, and I also see the importance of middle and high school science and math teachers," he said. "If they can help excite students at that age and can help give them a good solid background in science and math, then those students … have the potential to be excellent students here." His own high school physics teacher inspired him to pursue the subject in college, he noted.
Looking back on his career so far, Christensen is quick to attribute his success to a systemwide culture of personal growth and shared success. He encourages everyone, regardless of their role, to see themselves as leaders.
"We need people in the faculty, in the staff and in the student body who exercise leadership in their own individual roles," he said. "You need all levels of leadership for the university to move forward."