PEOPLE
Runyan, Melton to receive professional awards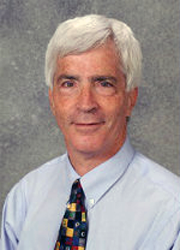 Des Runyan, professor of pediatrics and executive director of The Kempe Center for the Prevention and Treatment of Child Abuse and Neglect, will receive the Distinguished Contributions to Child Advocacy Award.
The award is presented annually to a non-psychologist by the Society for Child and Family Policy and Practice, which is Division 37 of the American Psychological Association. The society aims to increase awareness for child and family-related problems in areas such as education, employment, and family planning.
Runyan has an extensive background in child abuse, with more than three decades of experience in the field. His research has, "addressed the identification and consequences of child abuse and neglect including specific patterns of abuse such as shaken baby syndrome and Munchausen syndrome by proxy."
Gary Melton, professor of Pediatrics and Community and Behavioral Health and associate director for Community Development and Social Policy at The Kempe Center, is receiving the American Psychological Association's (APA) Senior-Career Award for Distinguished Contributions to Psychology in the Public Interest.
This is Melton's fourth Distinguished Contributions Award from the APA. He is the first person to be recognized with four such awards.