PEOPLE
Kocher wins prestigious PEN Award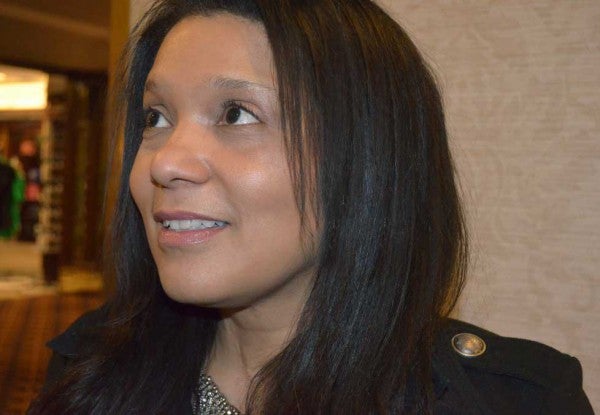 Ruth Ellen Kocher, professor of English and director of the creative writing program at the University of Colorado Boulder, recently won a prestigious PEN Literary Award.
Kocher won the PEN Open Book Award for her book of poems titled "domina Un/blued."
Publisher Tupelo Press describes "domina Un/blued" as a work that "dislocates the traditional slave narrative, placing the slave's utterance within the map and chronicle of conquest. Charting a diaspora of the human spirit as well as a diaspora of an individual body, Ruth Ellen Kocher's award-winning new book reaches beyond the story of historical involuntary servitude to explore enslavements of devotion and desire, which in extremity slide into addiction and carnal bondage."
Kocher also is the author of "Ending in Planes" (Noemi Press 2014); "Goodbye Lyric: The Gigans and Lovely Gun" (The Sheep Meadow Press 2014); "One Girl Babylon" (New Issues Press 2003); "When the Moon Knows You're Wandering," winner of the Green Rose Prize in Poetry (New Issues Press 2002); and "Desdemona's Fire," winner of the Naomi Long Madget Award for African American Poets (Lotus Press 1999).
Her poems have been translated into Persian in the Iranian literary magazine She'r and have appeared or are forthcoming in various anthologies including "Angles of Ascent: A Norton Anthology of Contemporary African American Poets;" "Black Nature;" "From the Fishouse: An Anthology of Poems that Sing, Rhyme, Resound, Syncopate, Alliterate, and Just Plain Sound Great;" "An Anthology for Creative Writers: The Garden of Forking Paths;" "IOU: New Writing On Money;" and "New Bones: Contemporary Black Writing in America."
Kocher has taught poetry writing at CU-Boulder since 2006. Prior to that, she taught at the University of Missouri, Southern Illinois University, the New England College Low Residency MFA program, the Indiana Summer Writer's workshop and Washington University's Summer Writing program.
The Open Book Award is accompanied by a $5,000 prize .The awards ceremony will be Sept. 29 in New York City.