STORY
Tony Vu named University of Colorado treasurer
Financial executive brings experience from higher education, country's fourth-largest school district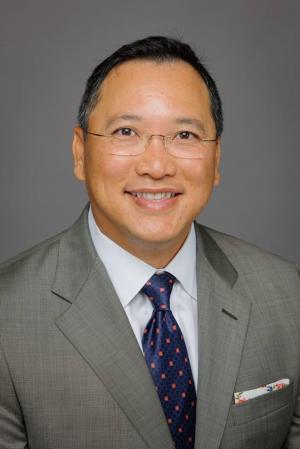 The University of Colorado Board of Regents has named Tony Vu the next treasurer of CU.
Vu succeeds Dan Wilson, who is retiring after more than five years at the post. The university's treasurer is responsible for managing the banking activity for the four campuses, $2 billion in university investments and $1.8 billion in bonded debt issued by the university.
"I'm thrilled and humbled to join an organization that is not only one of the top public research universities in the country, but one with a world-class team managing its finances," Vu said. "I look forward to bringing my skills and experience to bear to help CU emerge from the pandemic and thrive in the years ahead."
Vu also will serve as CU's chief investment officer and associate vice president for budget and finance. He begins his duties Jan. 19.
He comes to CU from Florida, where he is treasurer and assistant superintendent of Miami-Dade County Public Schools, the fourth-largest school district in the country, with a $5 billion budget.
"Tony Vu brings a tremendous amount of public sector treasury knowledge to CU. He's a proven leader who will work well to serve the system, our campuses and Colorado," said Regent Jack Kroll, who co-chaired the search committee. "I know he will be a great partner to help drive cost savings for the campuses. He will also advance innovation in key treasury functions including cash management, debt issuance and investment oversight — all of which will make CU more efficient and add value for our constituents."
The treasurer position reports to the Board of Regents, with day-to-day management from the system CFO.
"Tony Vu's expertise and experience make him an excellent choice for the university's treasurer role," said Regent Sue Sharkey, who co-chaired the search committee. "We're delighted to have someone of his caliber leading this important part of our operation."
Vu previously served as treasurer at Florida International University. He earned a bachelor's degree and MBA, both in business administration, from the University of Florida.
"I look forward to working with Tony, who brings a wealth of experience to this critical role at CU," said CFO Todd Saliman. "He'll be a great addition to an already-strong team."