STORY
Three things to know before Open Enrollment closes Friday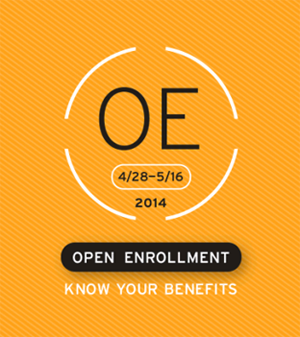 Procrastinators take note: Your window to enroll in benefits for the 2014-15 plan year will slam shut at 5 p.m. Friday.
Whether you're happy with your current plans and don't plan to take action or are still making final decisions, here are three things you should know before Open Enrollment closes.
1. The last day of OE is traditionally its busiest.
Benefits professionals' phones have been ringing almost nonstop this week; on Friday, the benefits team expects to be flooded with questions. Educate yourself about your benefits plans by visiting the Open Enrollment website. And just to be safe, log in to the employee portal at my.cu.edu today to ensure you can access the "Benefits Enrollment" tool — which you'll use to enroll — without issue.
2. Confirm your benefits enrollment through the portal, not via email.
Once you've submitted your final enrollment selections, you'll find your confirmation statement within the "Benefits Summary" section of the portal. While you won't receive an email confirming your selections, you can find a more detailed confirmation of your benefits -- including the names of your dependents and beneficiaries — in the Benefits Summary section within 24 hours of your submitting your enrollment choices. To view this, enter the effective date (7-1-2014) and press "Go."
3. Review the OE Auto-Enrollment table, even if you're not participating in OE.
The Auto-Enrollment table tells you into which plans you'll be automatically enrolled if you don't take any action this OE. CU uses the selections you made during last year's event to determine what coverage you'll be provided.