STORY
Submit a proposal to the COLTT Conference
Education technology trends engage audience at annual event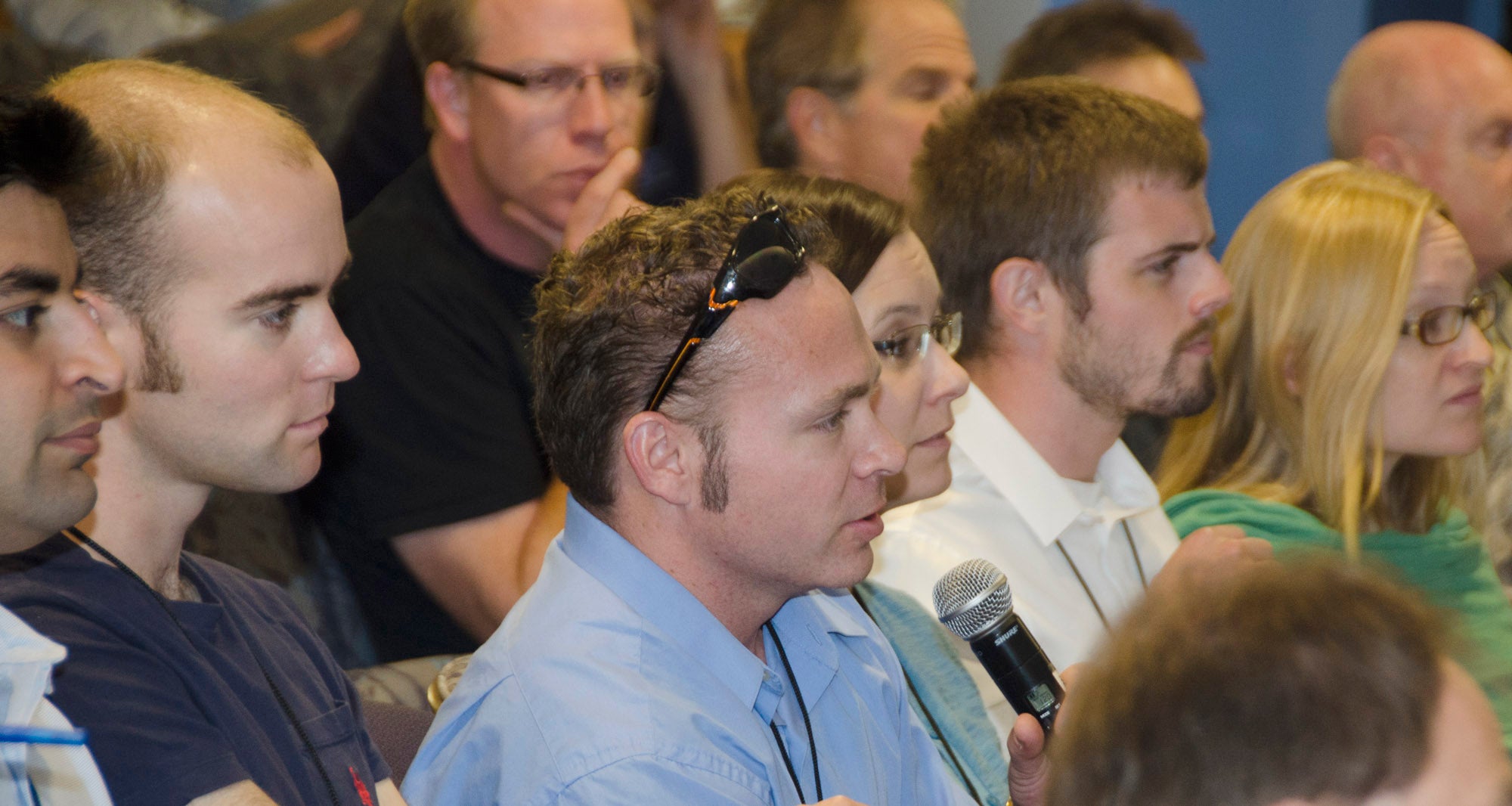 The 2016 Colorado Learning and Teaching with Technology (COLTT) Conference call for proposals is now open.
COLTT 2016 is set for Aug. 3 and 4 at CU-Boulder's Wolf Law Building and adjacent Idea Forge.
"Each year, the gathering at COLTT brings me together with the vibrant, exciting and open Colorado academic technology community," says David Thomas, director of academic technology at CU Online. "COLTT puts me in touch with fellow practitioners doing interesting and effective things I can take back to my campus."
Applicants are encouraged to design sessions that will engage the COLTT audience in meaningful and memorable ways, keeping our community at the leading edge of innovative ed tech tools and practices. The 2016 session themes include alternative credentials, innovative presentation design, teaching and learning analytics and much more.
COLTT is constantly upgrading its format to incorporate the latest in pedagogical practices. The Program Committee is rolling out new session types of variable length to ensure COLTT remains relevant and rich.
The conference offers learning and networking opportunities within the University of Colorado community and also draws participants from most other Colorado higher education institutions, creating a diverse cross-institutional community.
"COLTT focused on issues and trends that are important to the Colorado community," says Sam Spiegel, director of the Trefny Innovative Instruction Center at the Colorado School of Mines. "It is small enough to allow personal interactions, networking across the diverse groups in higher education, and brings perspectives from different stakeholders interested in teaching and learning."
Learn more about the proposal submission process here. The deadline for proposal submissions is April 11.