STORY
Skillsoft to upgrade, expand to students in June
Platform offers employees smart way to improve, learn new skills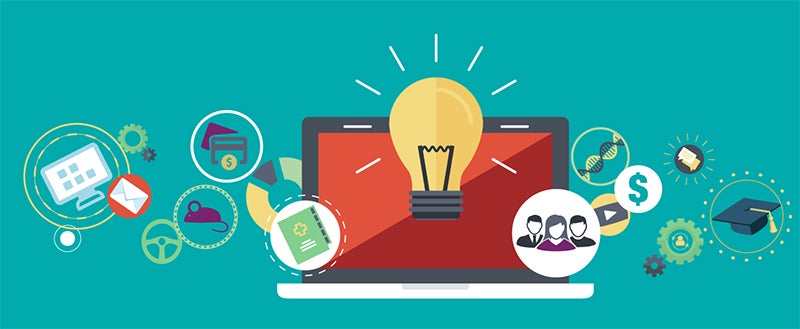 The University of Colorado launches its new Skillsoft user interface on June 15.
As part of the upgrade, Skillsoft will be made available to students on all CU campuses, so faculty will have the ability to share resources with them and assign items to their classes.
"By upgrading Skillsoft, CU will be meeting many important milestones," said Janet Lowe, Employee Services' director of Employee Learning and Development. "This includes a product with a progressive accessibility roadmap, an updated look and feel, and the ability for students to take CU compliance training."
Refreshing changes coming
Skillsoft's updated features include new ways to search for items, improved accessibility and a new version of Book24x7. The upgraded version will include more than 28,000 educational resources, including CU's custom courses.
Staff, faculty and students still will have the ability to prepare for certification tests and tackle personal and professional goals right from their computer. They can take required courses or instructor-led trainings (ILTs) and watch quick videos to build their knowledge in a variety of different subjects.
The new version of Books24x7 is called Skillsoft books. It includes BusinessPro, Digital Skills and ITPro titles, giving employees all the resources needed to enhance their business skills. New titles are added weekly. Instead of being housed in a separate area, these books intermingle with other Skillsoft resources, making them easier to find in searches.
Preview the new Skillsoft interface
Faculty, staff and students can get a sneak peek of changes coming to Skillsoft by visiting the upgrade webpage. It includes highlights of the new system, with interactive features to walk you through coming changes.