STORY
Sarah Semple Brown named to CU Design Review Board
Renowned Denver architect to provide review, advice on planning, development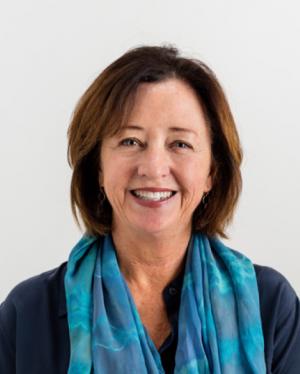 University of Colorado President Bruce D. Benson has appointed renowned Denver architect Sarah Semple Brown to CU's Design Review Board, which provides review and advice regarding capital planning and development projects at the system's four campuses.
She is the co-founder and design principal of Semple Brown Design, where she has sustained a high level of design excellence since the firm's establishment in 1982. Her influential body of work is noteworthy for caliber of design as well as for the remarkable success she has demonstrated within a diverse range of project types and scales.
Semple Brown's award-winning body of work includes several of the state's highest-profile locations, such as Denver's Larimer Square, the Ellie Caulkins Opera House, the Temple Buell Theater, the Denver Pavilions renovation, the Kenneth King Performing Arts Center at the Auraria Campus, Euclid Hall, the Parker Arts, Culture and Event Center (PACE) and many others.
A prominent leader in the regional design community, she advocates for design rooted in timeless fundamentals and she leverages her influence on behalf of the profession. She is a frequent participant at critiques for design studios at the University of Colorado Denver.
Semple Brown is a fellow of the American Institute of Architects (FAIA) and a member of the Colorado AIA (2014-15 Conference Chair) and Downtown Denver Partnership.
She has been appointed for a five-year term on the CU Design Review Board, joining Donald H. Brandes Jr., Richard H. Epstein, Victor Olgyay, Michael O. Winters and Teresa Osborne, ex officio, director of capital assets for CU.
It is the second-oldest established academic and higher education review board in the United States. Past members include Hideo Sasaki, Bill Muchow, Dwayne Nuzum, Eldon Beck, John Prosser, Jerry Seracuse, Candy Roberts and many other noted architects, landscape architects and planners.
The DRB guides the planning and design of all four campuses according to their respective master plans, planning and design guidelines, and the specific development program.