STORY
Regents name Hueth to interim leadership post
Longtime member of CU legal team to serve as interim VP, University Counsel, board secretary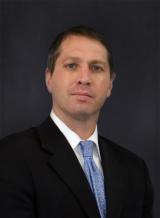 The CU Board of Regents on Wednesday named Jeremy Hueth the interim vice president, University Counsel and secretary of the Board of Regents.
Hueth steps in for José Padilla, who is leaving CU to become president of Valparaiso University in Indiana. Padilla was named to his CU position in May after a national search.
Previously managing associate counsel, Hueth has been with CU for 17 years.
"I want to thank Jeremy for his willingness to step in at this time," said Regent Sue Sharkey, speaking during the board's regular meeting, held remotely and livestreamed. A video recording of the meeting will be posted here.
"Jeremy will be exceptional," Padilla said. "He's all in for the University of Colorado system."
Padilla was thanked for his time at the university, which came amid the pandemic. The board passed a resolution of appreciation and invited him to return for a visit once protocols allow.
Board members on Wednesday also voted to name Tony Vu CU's new treasurer. See story here.
Regents also voted to revoke an honorary degree presented in 1986 to C.B. Woodrich, better known as Father Woody, who recently was implicated with other Catholic clergy members in Colorado as having sexually abused minors decades ago. Woodrich died in 1991.
Earlier this month, the Board of Regents announced committee assignments taking effect in January:
Governance Committee
Chair: Lesley Smith
Vice Chair: Heidi Ganahl
Members: Glen Gallegos, Ilana Spiegel
Finance Committee
Chair: Jack Kroll
Vice Chair: Heidi Ganahl
Members: Chance Hill, Nolbert Chavez
University Affairs Committee
Chair: Sue Sharkey
Vice Chair: Jack Kroll
Members: Chance Hill, Callie Rennison
Audit Committee
Chair: Heidi Ganahl
Vice Chair: Ilana Spiegel (replaces Lesley Smith)
Members: Sue Sharkey, Callie Rennison
COMMUNITY AND LIAISON ACTIVITIES
University of Colorado Investment Advisory Committee – one regent
University of Colorado Foundation Board - one regent
Auraria Board – one regent