STORY
Regents approve 3 percent salary increases for faculty, exempt professionals
Campuses suggesting undergraduate resident tuition increases below state limit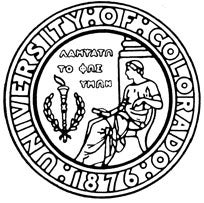 The University of Colorado Board of Regents on Friday approved a 3 percent merit salary increase pool for faculty and exempt professionals, as well as a state-mandated salary pool increase of 3.5 percent for classified staff (2.5 percent cost of living; 1 percent merit raises).
The action, which will apply to the 2014-15 budget year, was part of a special meeting of the board at system administration offices in Denver.
The approved salary increases are .1 percent less than last year's salary pools, which were 3.1 percent for faculty and staff and 3.6 percent state-mandated increases for classified staff.
The state budget proposed by Gov. John Hickenlooper had included a 4.5 percent total salary increase for state employees, but in the long bill that's expected to be introduced at the Capitol on Monday, lawmakers reduced the amount to 3.5 percent. The 1 percent difference will enable lower rates of tuition increases at the campuses (see more information on the tuition vote here).
The salary increase was approved 8-1, with Regent James Geddes, R-Sedalia, voting no. Geddes presented an alternate tuition and salary plan to the board; the proposal called for no tuition increases for resident students, and would have instead enacted higher tuition for out-of-state and international students, and reduced faculty and staff compensation increases to 2.5 percent.
While discussing the salary increases, regents stressed the importance of retaining hard-working faculty and staff. Regent Glen Gallegos, R-Grand Junction, called raises for the employees "critical." Regent Joe Neguse, D-Broomfield, said it is imperative to "support the people at the university who work hard day-in and day-out."
President Bruce D. Benson also encouraged approval of the salary pool as recommended by administrators.
"I'm proud of the people at the university because they've really bucked up," said Benson, noting several faculty and staff have taken on additional duties for little or no more compensation. "We're in a market where we have to survive. We have to work to keep our good people; we've got people being recruited out of here."
In other action at Friday's meeting:
The board voted on three separate motions concerning the election of the chair and vice chair. The proposed revisions to the selection process were the result of a deadlock in June of last year in which regents failed to elect a chair for the upcoming year, casting 14 rounds of ballots over 90 minutes. The motions needed a two-thirds majority to pass:

The board voted 5-4 in favor of the first motion, which would have dictated that any vote to elect the chair and vice chair be held by secret ballot if there is more than one nominee for each position. Voting no were Regents Steve Bosley, R-Longmont; Kyle Hybl, R-Colorado Springs; Gallegos and Geddes. It failed because a two-thirds majority was not reached.
The board approved 6-3 the second motion, which provides that the chair and vice chair be from different political parties unless seven or more regents are members of the same political party. Voting against the measure were Regents Bosley, Gallegos and Hybl.
The board unanimously approved the third motion that states, among other things, that unless otherwise limited by regent provisions, any regent is eligible to be elected to the chair or vice chair irrespective of that regent's party affiliation; and in the event the board is unable to elect a new chair and vice chair, the current chair and vice chair continue in their respective offices until the next scheduled or special meeting. The next regular or special meeting will be considered a new election.

The board voted unanimously in favor of alerting finalists for presidential and chancellor positions before publicly announcing their names, as required under the state's Open Meetings Law. This would allow finalists to determine whether they want to proceed, without fear of reprisal from their current position.
The board voted 8-0 in favor of re-addressing policy to allow for representation by university governance groups for all vice president search processes. The board's Laws and Policies Committee had been considering a change that would have required only that the governance groups be represented in searches for the vice president of academic affairs. (Regent Stephen Ludwig, D-Denver, did not vote as he was not yet present at the meeting.)