STORY
Regent Shoemaker won't run for reelection
She is third board member to opt out of 2020 race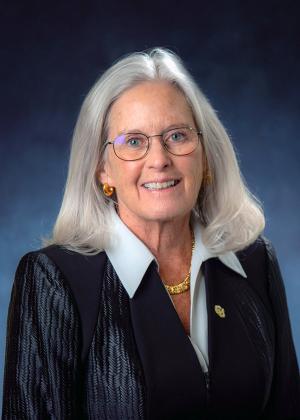 Regent Linda Shoemaker, a Boulder Democrat representing Colorado's 2nd Congressional District, today announced she will not seek reelection to the board in 2020.
Shoemaker also endorsed Callie Rennison for her seat on the Board of Regents. Rennison, a Superior resident, is a professor in the School of Public Affairs at CU Denver.
Shomaker's statement:
"For the past 25 years, I have volunteered my time to public education. Now, I'm ready to spend more time with my husband and six grandchildren.
"I urge my supporters to back Callie Rennison, Ph.D., for the CD-2 seat on the Board of Regents that was previously held by Congressman Joe Neguse. Callie was the first person in her family to earn a college degree. The experience of working her way through school and teaching at CU's most diverse campus means that Callie will be a forceful advocate for affordability and accessibility, which have been my top two issues on the board.
"Callie is a nationally known criminologist whose research concentrates on violence against women. In addition to teaching and research, Callie has served as associate dean in the School of Public Affairs and director of equity for both the CU Denver and CU Anschutz Medical campuses. Callie's most recent book is 'Women Leading Change in Academia.'
"When Joe Neguse decided to step down from the CD-2 board seat, he said that he made the decision to support me because I was someone who would 'speak truth to power.' I believe I have done that on the Board of Regents and that Callie will continue that honorable tradition."
Shoemaker's decision means the nine-seat board is guaranteed three new members after next year's election. Regent Irene Griego, D-Jefferson County, representing District 7, and Regent John Carson, R-Highlands Ranch, representing District 6, also have announced they won't run in 2020.
Democrat Ilana Spiegel is running in District 6, while no candidates have yet announced in District 7.
In District 2, Rennison and Dave Gross, a senior instructor in the Leeds School of Business at CU Boulder, have announced their candidacies. Both are Democrats.
District 2 consists of much of the northwestern metro area and Front Range, including Boulder, Northglenn, Thornton, Westminster, Loveland and Fort Collins. It also includes the mountain towns of Vail, Grand Lake and Idaho Springs. The district's congressional representative is Rep. Joe Neguse, a Lafayette Democrat and former member of the Board of Regents.
Shoemaker served on the Boulder Valley School Board from 1995-2000. She was president for the final two years of that service. She then served on the board of directors for Impact on Education, helping raise money for the school district and on the University of Colorado Foundation board of trustees, helping raise money for CU. She was elected to the Board of Regents in 2014.
In 1969, Shoemaker earned a bachelor's degree in journalism from the CU Boulder campus where she remembers participating in numerous protest marches and sit-ins during the Vietnam War. She later earned a law degree from the University of Denver and represented small business clients in Denver and Boulder. She currently is president of the Brett Family Foundation, which her husband, Steve Brett, and she founded in 2000. The foundation funds Colorado organizations that foster social justice, equal rights and opportunity for all. She was the founding board chair of the Bell Policy Center, which works to advance economic mobility in Colorado through research and advocacy.