STORY
Regent Carson won't seek second term on board
Voters in 6th Congressional District will elect his successor in 2020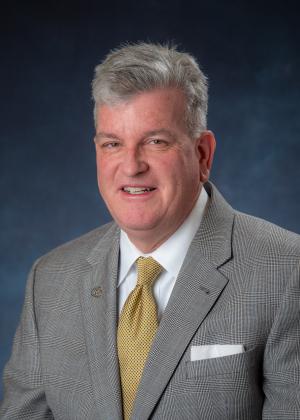 Regent John Carson, a Highlands Ranch Republican first elected to the Board of Regents in 2014, today announced he won't seek a second term in 2020.
His statement:
"I am announcing today I will not be a candidate for CU regent in 2020. I have been honored to serve my community, state and alma mater for what will be 14 years total of public service (eight on the Douglas County School Board and six on the CU Board of Regents). Along with family and career, public education has been a passion of mine. However, it is time for me to focus on new endeavors and to enjoy more time with family and friends.
"I have enjoyed serving my community, university and state and working with my colleagues on the Board of Regents. I look forward to the remaining year and a half of my term of office as regent. I will keep my focus on the regents' civics initiative, tuition affordability, and working with President Mark Kennedy as he leads the development of CU's strategic plan for the years ahead. The University of Colorado is a leading academic and economic engine in our great state, and I will continue to support it as a CU parent and alumnus."
Carson represents Colorado's 6th Congressional District, which encompasses a wide swath of the north, east and south metro area. The district's congressional seat is held by Jason Crow, D-Aurora, who in 2018 defeated Republican incumbent Mike Coffman.
Voters in the 2020 election will choose three board members, each of whom serves a six-year term. District 7's Regent Irene Griego, D-Lakewood, the current vice chair, and District 2's Regent Linda Shoemaker, D-Boulder, are eligible to run for reelection.
An attorney in corporate practice in Greenwood Village, Carson earned bachelor's and law degrees at CU Boulder and a tax law degree from Georgetown. In 2005, he was elected to the Douglas County Board of Education, a group he later served as president, from 2009 to 2013.