STORY
President's Diversity Awards honor faculty, staff, students
In classrooms and communities, efforts are improving inclusiveness
Recipients of the 2015 award will be recognized at a reception from 2:30 to 4 p.m. May 8 in the first floor conference room at 1800 Grant St. All are invited to attend; RSVP by May 4.
The 2015 honorees are:
Faculty Award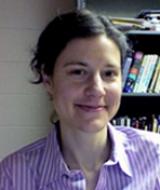 Sarah K. Tyson, Ph.D., assistant professor, Department of Philosophy, CU Denver
Sarah Tyson champions diversity in her role as teacher and researcher. She is one of the founders of the Prison and Theory Working Group, which brings together theorists and activists from academic and non-academic arenas to discuss and seek solutions for problems affecting local and wider communities. She is a member of the Chief's Women's Commission at Denver County Jail, a group charged with improving gender awareness and programming at the jail. In the classroom, Tyson brings diversity issues to the attention of students not only in her feminism and ideology classes, but in every class, including Introduction to Philosophy, where she includes the works of women and minority writers that are often forgotten in favor of the traditional canon. She is a critical voice in engaging the public about issues related to diversity and inclusive excellence, organizing the forthcoming conference "Poetry, Politics and Feminist Theory," and her invitation to present at the upcoming "INCITE! Color of Violence" conference.
Staff Award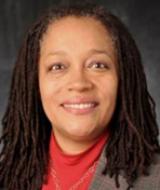 Tanya Ennis, director of the GoldShirt Program, College of Engineering and Applied Science, CU-Boulder
Tanya Ennis has worked diligently to expand the GoldShirt Program, which finds pathways into engineering for promising students whose talents might be overlooked by the traditional admissions process, from 16 students to 60 students for the upcoming cohort. She is an essential part of the community and students of the program view her as a trusted advisor, mentor, teacher and confidante. Ennis also has been a leader in promoting the importance of inclusion throughout the CU and Front Range communities. She has provided ACT prep coaching to students from Denver high schools and has been the central facilitator for welcoming diverse groups of students to CU-Boulder, including the Denver Chapter of Tuskeegee Airmen and Simms Fayola International Academy.
Student Award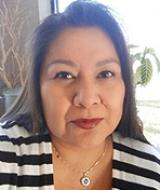 Guyrene Ben, graduate student, School of Public Affairs, CU Denver
Guyrene Ben was a critical force in establishing the American Indian Science and Engineering Society (AISES) at CU Denver to provide much needed support and mentorship for American Indian STEM students. Her passion for education has created a culture of inclusion that has captured the admiration of her peers at CU Denver and the CU Anschutz Medical Campus. She works tirelessly to represent and further American Indian issues, serving on the Global Indigenous Women's Caucus and the North American Indigenous Peoples' Caucus at the United Nations. She has been credentialed to serve as a delegate from the Fourth World Center for the Student of Indigenous Law and Politics at CU Denver to the United Nations Permanent Forum on Indigenous Peoples in New York City.
Group Award
Community-Students Together Against Healthcare Racism (C-STAHR), CU Anschutz Medical Campus
C-STAHR has implemented an innovative approach to addressing racial and ethnic health disparities on the CU Anschutz Medical Campus. The motivated individuals behind C-STAHR are united through a community-based participatory Research (CBPR) process, which treats community members and students as equal partners, with power, decision-making and benefits shared uniformly. In 2010, C-STAHR conducted a series of focus groups with underrepresented groups to gain a better understanding of health care discrimination, devised a root cause analysis map of the problem and developed a list of potential interventions. Ultimately, the group created an agenda-setting worksheet and a post-visit form to give the patient a forum to address and disclose discriminatory medical treatment that may have occurred. These tools are being piloted at the Salud Family Health Center in Commerce City, where they prove useful. C-STAHR will expand these tools throughout Denver-area clinics in the coming months. Other groups at CU Anschutz also have adopted C-STAHR's innovative approach by employing the CBPR to address teen obesity and health literacy in Aurora's Burmese adolescent refugee population.
Also receiving commendations in 2015:
PRISM, LGBTQ Student Organization, CU Anschutz Medical Campus