SPOTLIGHT
President's Diversity Awards honor faculty, staff, students
CU's 2021 awardees excel at advancing diversity, equity and inclusion
The University of Colorado President's Diversity Award selection committee has announced its 2021 award and commendation recipients, who will be recognized in a virtual award reception set for April 23. Click here to register.
The award recognizes significant achievements of university community members in developing a culturally and intellectually diverse university community reflective of inclusive excellence. Awardees, each of whom receives $2,000, engage in meaningful diversity activities beyond their primary CU responsibilities.
The 2021 CU President's Diversity Awardees are:
FACULTY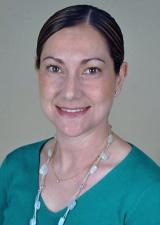 Andrea Gerard Gonzalez, M.D., Associate Professor of Clinical Practice, School of Medicine, CU Anschutz Medical Campus
Andrea Gerard Gonzalez, M.D., is an associate professor of pediatrics at the Barbara Davis Center for Diabetes, University of Colorado School of Medicine. After finishing medical school in Mexico City, she first practiced in Teopisca, a tiny village in the southern Mexican state of Chiapas, a three-hour drive from a hospital. She became passionate about and most interested in the development of novel strategies and culturally appropriate educational programs to close the gap in medical care seen among underserved populations. She continued her training in pediatrics/diabetes/endocrinology in Miami and San Francisco. In 2013, she joined the Barbara Davis Center to build a novel program dedicated to the special needs of Latinx children with diabetes. Today, this program helps over 100 Latinx families affected by childhood diabetes and works closely with the Colorado Latinx community to raise diabetes awareness across all age and ethnic groups. Her program now is part of a multisite effort to implement at four outside diabetes centers across the United States.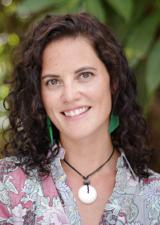 Tiara R. Na'puti, Ph.D., Assistant Professor of Communication, College of Media, Communication and Information, CU Boulder
Tiara R. Na'puti, Ph.D., is a Chamoru scholar (Guåhan/Guam) whose research focuses on Indigenous resistance to processes of colonization and militarization in the Mariana Islands archipelago and throughout Oceania. Na'puti works with organizations addressing immigration rights and issues facing Native and Indigenous Pacific Islander populations. She has joined several delegations to testify at the United Nations Special Political and Decolonization Committee (Fourth Committee) on the political status of Guåhan. Her work has recently appeared in CommonDreams, In These Times and Latinx Spaces, and she was interviewed on RT News about the colonial status of Guåhan and the impacts of militarism. She is an Executive Board Member at the CU Boulder Center for Native American and Indigenous Studies (CNAIS), a member of the Native American and Indigenous Studies Association (NAISA) and the National Communication Association (NCA). Her research has been published in journals such as American Quarterly, Amerasia Journal, Communication and Critical/Cultural Studies and the Quarterly Journal of Speech. Na'puti earned a master's and doctorate in Communication Studies and a certificate in Native American and Indigenous Studies from the University of Texas at Austin.
STAFF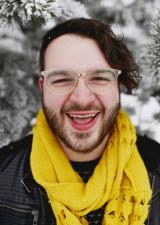 Zabrian Oglesby (Ze/Zir), Assistant Director for Leadership and Social Justice, Resident Life, CU Boulder
Zabrian Oglesby is committed to providing tailored training and programming to promote diversity and inclusion in Residence Life at CU Boulder. Oglesby sees each student as an individual and strives to ensure that every student feels seen and valued. Ze has served on the Equity, Inclusion and Social Justice Committee for the Division of Student Affairs and chaired the Residence Life Social Justice and Inclusion Committee. In partnership with committee members and campus partners, Oglesby facilitated spaces where the value of social justice was explored by residential students and staff. These spaces allowed for others to be their authentic selves and reflect on where they could continue to grow on their journey with diversity and inclusion. Ze provided regular training at Residence Life departmental meetings on timely topics that include National Coming Out Day, Indigenous People's Day, Equity Around Voting, Social Identities and many other themes that help develop and sustain diversity and inclusion in Residence Life. Ze also supported Hall Directors in navigating tough conversations with staff by providing them with individual education and conversational skills about racial injustice and other social justice topics. Oglesby's leadership has made a significant impact on residential students and the greater CU community through increased awareness and education on diversity and inclusion development.
STUDENT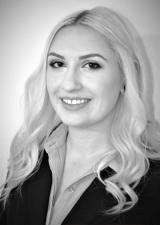 Katherine Rainey, Graduate Student, Physics, CU Boulder
Over the past five years, Katherine "Katie" Rainey has been a committed leader in diversity, equity and inclusion in STEM. As a leader of CU-Prime – a student-run, diversity-focused organization – Rainey facilitates organizer meetings, mentors students, presents to STEM departments and engages with campus stakeholders. She was closely involved in the creation and mentorship of the undergraduate Women in Physics organization at CU, and also was a member of the Representation, Retention and Recruitment standing committee in the Physics Department. In connection to that standing committee, Rainey has been involved in offering regular events to learn about and discuss DEI issues in the department, known as "Equity, Inclusion, and Cookies." When CU hosted an American Physical Society Conference for Undergraduate Women in Physics in 2017, Rainey led a mental health workshop at that conference. Her dedication to equitable mentorship in STEM extends beyond higher education. She facilitated a workshop for women in STEM at a Denver High School College and Career Readiness Conference in 2019, and taught physics to high school students from areas located on or near 13 major Native American reservations and communities as part of CU's Upward Bound program in 2015 and 2016. Through her activities and leadership, she has impacted hundreds of CU students at all levels, inspiring many others to seek leadership roles in addressing DEI issues in STEM.
UNIT
STEM Routes, Student Organization, CU Boulder
The full-time graduate students of STEM Routes – a student organization founded in 2018 and run by traditionally low-income, under-represented and first-generation graduate students – provide invaluable mentorship to the next generation of first-generation and underrepresented graduate students in STEM. STEM Routes has developed community, a mentoring program, the Uplift Research program, and offers various events for undergraduate and graduate students. STEM Routes graduate students connect with undergraduates of color and first-generation closely because they have lived relevant experiences and have built an understanding that fosters trust in the process. This enhances STEM identity and serves as a dedicated retention strategy. Most recently, STEM Routes sent eight students (four of whom were undergraduates from the Society of Hispanic Professional Engineers) to the Society for the Advancement of Chicanos/Hispanics and Native Americans in Science's national conference, free of charge. The organization also partners with Arvada Community College STEM Access programs to provide panelists and potential mentors for community college students interested in transferring to CU for a STEM degree.
COMMENDATIONS
Becca Ciancanelli, Inclusive Pedagogy Lead, Center for Teaching and Learning, CU Boulder
Center for Teaching and Learning, CU Boulder