STORY
Plan comparison tool helps simplify medical plan choices
Open Enrollment closes at 5 p.m. Monday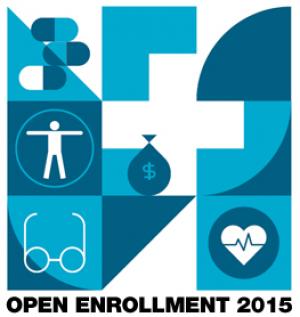 Choosing benefits is not easy, especially when University of Colorado employees can choose from several high-quality options. Understanding available medical plans can take a lot of effort during a busy time of the semester. That's why Employee Services created a plan comparison tool this Open Enrollment.
Employees may use this tool to determine the best plan for their needs before Open Enrollment closes at 5 p.m. Monday, May 11.
CU offers benefits-eligible, active employees four health plans. Depending on an employee's health and individual considerations, each plan offers a variety of useful benefits. The new plan comparison tool breaks down plan components and allows employees to easily compare each plan in order to make the best choice possible. This new tool shows various elements of each plan side-by-side, so employees can easily understand the possible benefits.
For example, this screen shot shows the comparison of the out-of-pocket limit for each plan.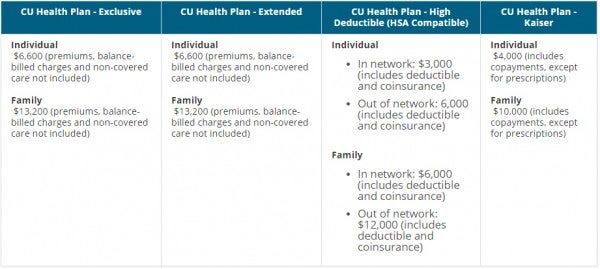 The comparison tool also covers facts such as the type of plan, deductibles, where each plan is available, prescription and emergency coverage and more.
The tool is designed to show information about many aspects of each plan. For example, employees who might need health care outside of Colorado can easily see which plans are available throughout the United States. Which plans require a referral for specialty care? This tool simply shows the answer, cutting through any complicated benefits documents.
"This tool allows employees to compare coverage and costs side-by-side before they have to go to the detailed summaries to find the information they need to make their final decisions," said Michelle Martinez, director of Benefits and Payroll Administration at CU Employee Services.
Find the plan comparison tool at http://www.cu.edu/employee-services/medical-plan-comparison. For more information, contact Employee Services: 303-860-4200 (option 3) or benefits@cu.edu.