STORY
Pink Life Saver rolling to Boulder for screenings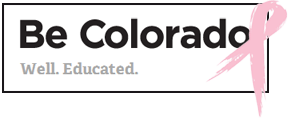 Fresh off its debut at last week's Men for the Cure event, the University of Colorado Hospital's Pink Life Saver is rolling into Boulder for two Be Colorado health screening events next week.
The 38-foot-long vehicle is the hospital's first mobile mammography unit, a clinic on wheels that provides breast cancer screening services to women in the metro area. It includes a workstation, waiting area and changing room.
The Be Colorado health screenings are Wednesday at Fiske Planetarium and Nov. 2 at the University Memorial Center.
Make an appointment for one of these or other screening dates by visiting www.becolorado.org or by clicking the button below. Besides receiving a free health screening and flu shot, participants will be entered in a drawing to win one of 10 new electric-assist bicycles.
Funds raised by Men for the Cure, along with money donated by King Soopers to the CU Foundation, paid for the Pink Life Saver.