STORY
Open Educational Resources Champions honored
Four educators selected have helped achieve $1 million in savings for CU students
The Office of Academic Affairs and the Open CU Steering Team celebrated the 2022 Open Educational Resources (OER) Champion Award on April 14. The award celebrates educators – one from each of the four CU campuses – who contribute to the open educational movement, increase campus and system awareness of OER, and/or galvanize interest in exploring, adopting and creating OER to benefit University of Colorado students.
Resources include digital learning materials such as open textbooks, courses, syllabi, lectures, assignments, quizzes, lab activities, games and simulations.
In the four years since the award's inception, OER has provided open access to CU students to the tune of $1 million in savings.
In a video, CU President Todd Saliman applauded the educators for furthering access to important materials to support our students.
"Your efforts to support OER on your campuses and your dedication to growing this important program at CU are critical," Saliman said. "Your work breaks down barriers to a world-class education so that all of our students can thrive and succeed."
The 2022 recipients are:
Katherine Cliff, UCCS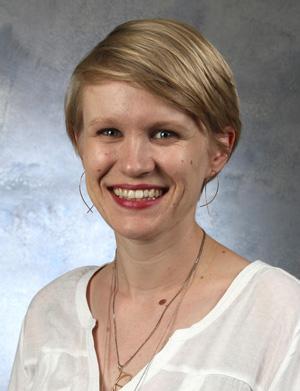 Cliff's work on curating, revising and creating OER for mathematics education has lessened the financial burden of math classes for hundreds of students. A senior instructor at UCCS, her advocacy for open-source online homework platform MyOpenMath has led to several colleagues adopting this system, which offers students the chance to make sure they are understanding content while they work on their homework. In the 2021-22 school year, Cliff officially rolled out a fully interactive OER trigonometry textbook.
"There are all sorts of interactive elements that I was able to build into the textbook," Cliff said at the ceremony. "There are examples and students can click and expand the solution. Students can actually answer the question and get immediate feedback on whether they're right or regenerate the question, try again."
Dennis DeBay, CU Denver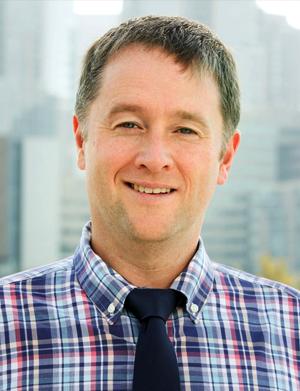 DeBay is a clinical teaching track (CTT) assistant professor of math education in CU Denver's School of Education and Human Development. He uses an equity approach to encourage lasting wonder in higher ed learning. DeBay's online resource on the blogging platform Ghost functions as a textbook for undergraduate and master's students in a licensure program to become math and science teachers.
"The idea is for us to be able to look at and publish research around the disruptions that happened over the last 10 years in ways that we innovated it to help support our students," DeBay said. "Now in some of my upper-level education courses – people that are getting closer to the point of becoming teachers – we're now building our own textbooks in that format and we'll use that as a base for our course in the fall."
Maureen Stabio, CU Anschutz Medical Campus
Stabio is vice-director of the Modern Human Anatomy program and a leader in neuroscience education at the CU Anschutz Medical Campus, where she teaches master's students, dental students and medical students. In 2016, she started a small collection of plastinated human organs as well as a free lending program for CU educators. In 2019, Stabio received an OER creation grant to digitize the models into a virtual library under a creative commons license. The lending program, which has more than 50 physical specimens that have been accessed by over 10,000 students across 10 professional programs, is continually growing.
"Really, this work was inspired by the students in the modern human anatomy program who were doing these incredible dissections," Stabio said. "We're fortunate to have a cadaver dissection program and we consider cadaver dissection the gold standard of teaching anatomy. But not all programs, not all schools have access to cadaver facilities. It's very expensive to have a cadaver facility and it's not appropriate for all level learners."
Ryan Curtis, CU Boulder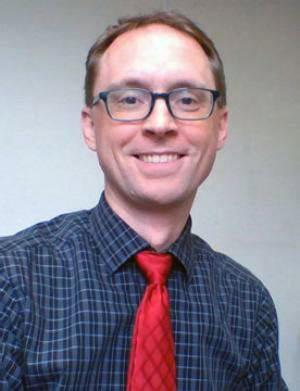 Curtis is a teaching associate professor in the Department of Psychology and Neuroscience at CU Boulder. He has been using and developing Open Educational Resources in his classes for about 10 years, helping to develop OER resources for two courses: OER for General Psychology called OpenPSYC and a social psychology OER. OpenPSYC includes an online textbook for both courses, chapter quizzes and interactive videos for each chapter of the OER.
"Not only do they have a free experience, but they also have an interactive experience, which allows us to flip the class and have a lot more interaction in person," Curtis said. "All my classes are now flipped, which means that students have an integrated and interactive experience via the swarm function on Canvas, as well as worksheets that are automatically graded for each of the chapters on all the textbooks."
All members of the CU educational community are eligible for the annual OER award.
"Nearly 100% of the CDHE funding for the Open CU Initiative, which has been awarded every year since 2018 and we have secured through 2025, goes directly to faculty members in the form of grants to cultivate and support OER adoption, adaption and creation," said Jaimie Henthorn, director of the academic innovation programs at CU. "The system has the honor of recognizing the incredible work of the selected faculty OER champions with a $500 award."
The campus contacts for getting involved in OER are on the AIP Open CU website. Nominations are reviewed by the Open CU Steering Team and the CU System Office of Academic Affairs. Selections are based on criteria such as educational impact and innovation toward a culture of open knowledge sharing and access.
Questions? Contact Jaimie.Henthorn@cu.edu