STORY
Online workshop by Jhangiani launches Open Education Week
Past COLTT speaker to offer Colorado-focused event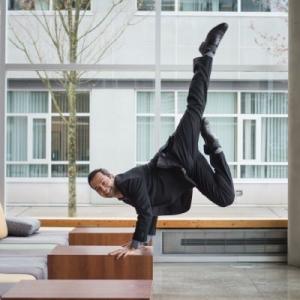 Kick off Open Education Week by attending Rajiv Jhangiani's online workshop, "Beyond Free: Supporting Social Justice Through Open Educational Practices."
Keynote speaker at the 2018 COLTT Conference, Jhangiani is presenting a Colorado-focused workshop at 2 p.m. March 2. The interactive, online event will explore the impact of open educational practices on access, affordability and innovation in higher education.
Click here for more information and registration.
Through overviews from Jhangiani and facilitated activities, attendees will consider how educators can move beyond merely making use of free resources to save students money to availing of the freedoms of open licensing to truly transform teaching and learning.
Whether by adopting an open textbook or co-creating assessments with students via open pedagogy, or as part of the governor's ZTC (zero textbook cost) Challenge or in response to UNESCO's recent recommendation on open educational resources, this workshop will showcase a wide range of practices that support both equitable access and pedagogical innovation.
Many campuses and the CU system offices are hosting watch parties for this webinar with a half-hour of post-webinar discussion.
Rajiv Jhangiani is the associate vice provost, open education, at Kwantlen Polytechnic University in British Columbia. His research and practice focuses on open education, student-centered pedagogies, and the scholarship of teaching and learning. He is a co-founder of the Open Pedagogy Notebook, an ambassador for the Center for Open Science and serves on the BC Open Education Advisory Committee. A co-author of three open textbooks in psychology, his most recent book is Open: The Philosophy and Practices that are Revolutionizing Education and Science (2017). You can find him online at @thatpsychprof or thatpsychprof.com