STORY
Newly reorganized, President's Teaching Scholars Program calls for nominations
The President's Teaching Scholars Program (PTSP), which recognizes University of Colorado educators who skillfully integrate teaching and research at an exceptional level, boasts a new look as it begins the process of identifying new members of its ranks.
Program leadership recently amended its bylaws and elected a new council chair, Raphael Sassower, a philosophy professor at UCCS.
Sassower, who was named a President's Teaching Scholar in 2014, succeeds the program's founding director, Mary Ann Shea, who retired last year.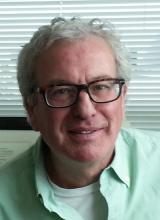 "With much gratitude to Mary Ann Shea's leadership, the President's Teaching Scholars have reconstituted the program as a self-governing body," Sassower said. "We look forward to expand the program with newly selected members from the four campuses.
"Teaching remotely for the past year has reinforced our concern with and commitment to teaching with care and sensitivity, both at the undergraduate and graduate levels. The PTSP is well-suited to reimagine the future of higher education as an inclusive and diverse undertaking across the disciplines."
The title of President's Teaching Scholar recognizes excellence in and commitment to learning and teaching, as well as active, substantial contributions to scholarly work. CU President Todd Saliman solicits annual nominations of faculty across the four campuses for the designation, which is a lifetime appointment.
The 2021-22 call for nominations is underway, with applications due by midnight Sept. 17, 2021.
Members join an active society of scholars and teachers who collaborate with faculty colleagues and faculty peers in departments, schools and colleges. Anyone from the CU community may nominate candidates for this designation and commitment; self-nominations are not accepted.
All tenured faculty members who have been employed at CU for at least five consecutive years and who have received a teaching award at CU are eligible to be nominated. Tenure-eligible faculty members at the CU Anschutz Medical Campus who hold the rank of professor or associate professor and who have been employed at CU for at least five consecutive years also are eligible.
Becoming a President's Teaching Scholar means extending high priority to the program and being engaged in its activities. The Selection Committee evaluates applications based on past achievements and potential engagement in furthering the goals of the PTSP as outlined in its mission statement.
Click here for more information on submitting a nomination.