STORY
Lawmakers won't take up budget, higher ed legislation until February
Pandemic delays start of annual session at Capitol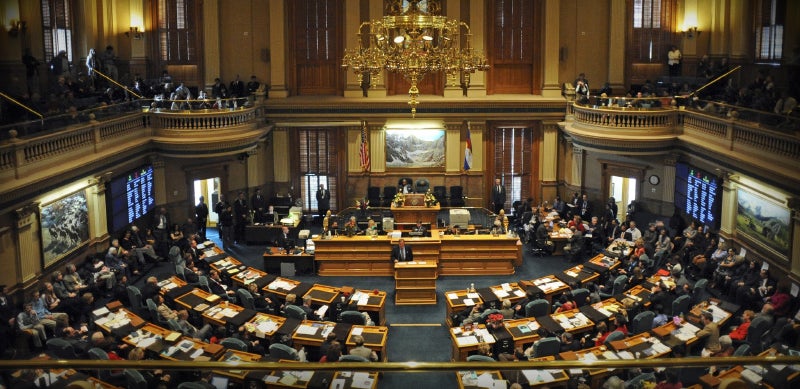 State lawmakers will convene at the Capitol for the 2021 legislative session on Wednesday, but only briefly. The business of the Legislature – including determining state funding for CU and higher education across the state – won't get underway until Feb. 16, a delay brought on by the pandemic.
Specifics of the tentative schedule are noted in a joint release from the Colorado General Assembly.
The pandemic and limits on large gatherings also caused delays in the 2020 legislative session. At that time, the Colorado Supreme Court agreed with the General Assembly's position that Joint Rule 44 allows the Legislature to pause its work during a declared public health emergency and return at a later date without those days during the recess counting toward the 120-day session limit. By law, the Legislature must conclude its business by June 30.
As the session approaches, CU's Office of Government Relations is anticipating some key pieces of higher education legislation. Details are available at the office's newsletter website.
ACT/SAT Test Optional. The General Assembly last year passed HB20-1407, temporarily allowing Colorado's public institutions of higher education to waive test scores as a metric to entry for the high school graduating class of 2021. This bill is a permanent extension of that legislation, giving higher education governing bodies more flexibility in the admissions metrics used to admit students, which may or may not include test scores.
In-state Tuition for American Indian Students. CU's Board of Regents in November passed a resolution to work with the Legislature during the 2021 session to request permission for institutions of higher education to offer in-state tuition status to American Indian students whose tribal nations are historically tied to the lands that make up the state of Colorado.
A Peer Assistance Confidentiality Fix. During the process of selecting a vendor to provide peer assistance help for physicians, physician assistants, residents and medical students, the state Department of Regulatory Agencies (DORA) inserted a provision that mandated that participating vendors waive confidentiality to get help for stress, burnout, substance abuse issues, physical and mental health problems. DORA awarded the contract to a vendor that agreed to require the waiver. The medical community, including the CU School of Medicine faculty and student leadership, objected to this approach. It is anticipated that legislation to require confidential treatment and peer support will be introduced in January.
Phase I: Governor's Behavioral Health Task Force Report. The Behavioral Health Task Force, established by Gov. Jared Polis in April 2019, met from July 2019 through August 2020 to produce a comprehensive report addressing the governor's charge to create a Colorado Behavioral Health System that works for every Coloradan. The blueprint, "Behavioral Health in Colorado: Putting People First - A Blueprint for Reform," released in September 2020, identified almost 150 recommendations to reform the state's system. The CU Anschutz Medical Campus Farley Health Policy Center provided valuable support for the task force. C. Neil Epperson, M.D., chair of the Department of Psychiatry of the CU School of Medicine, was one of 25 members of the task force, which issued its recommendations in three phases. Legislation implementing Phase One is expected.
State budget. Gov. Polis submitted his FY 2021-22 budget request on Nov. 2. It included a $494 million restoration of state funding to fill the gap left by the one-time 58% state funding cut for higher education. This would return higher education funding to FY 2019-20 levels beginning in FY 2021-22. The funding restoration is critical because CU still faces significant budgetary challenges as a result of COVID-19, even after federal CARES Act relief.