STORY
Laura Hansen Dean joins university as chief of Gift Planning
Veteran brings 'experience, savvy, service-oriented approach'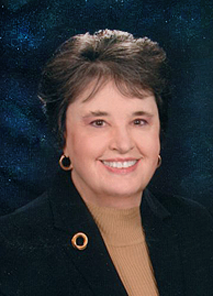 Laura Hansen Dean, a seasoned higher education leader with more than 25 years of gift planning experience, has joined the University of Colorado staff as assistant vice president of gift planning for the Office of Advancement. From centralized advancement's Walnut Street office in Boulder, Dean will lead a team of four individuals who promote and steward diverse mechanisms of giving to support CU.
Laura comes to CU from the University of Texas at Austin, where she has served as executive director of gift and estate planning. She has led gift-planning teams at public universities, community foundations and academic centers on philanthropy, and she has served on the board of Partnership for Philanthropic Planning.
"Laura's experience, savvy and service-oriented approach will be a great asset for us as we continue to evolve our centralized Advancement operation," says Johnnie Ray, CU's vice president of advancement. "CU's development teams on all four campuses can look forward to outstanding insights and efforts from her."
Dean joined CU Aug. 1.
"It is a privilege for me to join the CU family and the advancement professionals across the CU system," Dean says. "Together, we will help CU supporters make gifts at times and in ways that help accomplish their personal and philanthropic goals and provide important financial support for what they love at CU."
Laura is a native of Ohio who grew up in a resort town on the shores of Lake Michigan in Indiana. She received a bachelor's degree from Ball State University and a juris doctorate from Indiana University School of Law. She is licensed to practice law in Indiana and Texas.
Gift planning is a critical facet of fundraising for CU and all nonprofits. Gift planning helps donors who are considering complex outright gifts of non-cash assets, and the varied mechanisms of planned gifts (such as bequests, charitable trusts, gift annuities, and real estate) give donors many flexible and tax-wise ways to support CU now and into the future. Such planned gifts are an increasingly important share of total CU philanthropy, and a major driver of endowment growth.
In Fiscal Year 2014, CU recorded more than $26 million in bequests, leading to an expected future pipeline of estate gifts exceeding $200 million.