STORY
Komarow joins CU system as chief human resources officer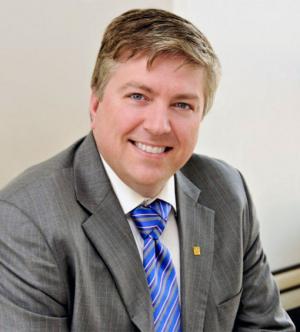 NOTE: This post, which first appeared May 26, 2016, was updated on July 6, 2016.
Gregory Komarow has joined the CU system as associate vice president and chief human resources officer. With more than 12 years of human resources experience, Komarow is responsible for leading Employee Services.
He began his new role on July 1. His appointment was announced in May.
Komarow previously served as chief human resources officer for Johns Hopkins Aramco Healthcare, a joint venture between Saudi Aramco and Johns Hopkins Medicine.
He will meet with campus HCM users from July 24-28 when he hosts the HCM Community Meetings.
Komarow brings a strong track record of building collaborative partnerships, systems and technology expertise, payroll management and talent development.
"I believe Greg's extensive human resources experience and acumen will ensure that CU's payroll, benefits and human resources functions thrive and excel," said Kathy Nesbitt, vice president of Employee and Information Services at CU. "He has great personality, which has served him well in building meaningful partnerships."
At Johns Hopkins Aramco Healthcare, he built the human resources organization for the hospital from the ground up, developed all HR strategy and execution, improved the hospital's recruiting functions to bring on a record number of new hires, and dramatically reduced onboarding time for international and Saudi national employees.
Throughout this career, he has implemented, migrated or designed human resources systems including PeopleSoft, Oracle, Lawson, ADP, Deltek, Fidelity and SAP. He has extensive experience in the health care industry, working with Emaar Health Group LLC, Health Authority Abu Dhabi and Cleveland Clinic Abu Dhabi prior to his role with Johns Hopkins Aramco.
"Having worked overseas since 2008, I knew it would take a unique opportunity for me to bring my family back to the USA," Komarow said. "I am excited to become a part of the long, rich history of the University of Colorado and look forward to bringing my energy and enthusiasm to the HR team."
Komarow holds an MBA with a dual concentration of international human resources and international finance from American University.