STORY
John J. Reilly Jr. named dean of CU School of Medicine
Appointment comes a year after Krugman announced intent to step down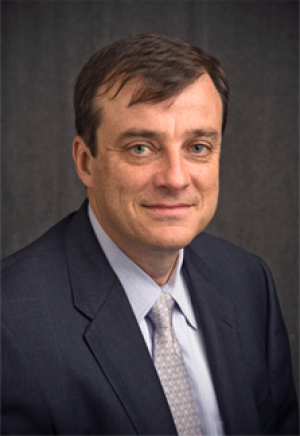 John J. Reilly Jr., M.D., has been named the next dean of the University of Colorado School of Medicine and the university's vice chancellor for health affairs, effective April 1, 2015.
Reilly is currently the Jack D. Myers Professor and Chair of the Department of Medicine at the University of Pittsburgh. He joined Pitt in 2008 after more than two decades with Brigham and Women's Hospital in Boston.
He is a prolific researcher who has authored or co-authored more than 100 peer-reviewed research reports and co-authored chapters in two of the most well-known textbooks of internal medicine. His areas of interest include the genetic and environmental factors associated with chronic obstructive pulmonary disease (COPD) and the role of alveolar macrophage enzymes in emphysema, COPD and lung cancer.
Reilly was selected after a nationwide search of highly qualified applicants and the announcement of his appointment comes one year after Richard D. Krugman, M.D., announced his plan to step down as dean of the University of Colorado School of Medicine when his successor was hired. Krugman became acting dean in 1990 and was appointed dean in 1992. He is the longest-serving medical school dean in the United States.
"We are extremely pleased to hire a talented academic leader of Dr. Reilly's caliber," said Donald Elliman Jr., chancellor of the University of Colorado Anschutz Medical Campus. "He brings strong leadership and the ability to work constructively with others across disciplines, departments and backgrounds."
Elliman also thanked Krugman for his distinguished career as leader of the CU School of Medicine. During Krugman's tenure as dean, more than 4,000 physicians, physician assistants, physical therapists and medical scientists earned degrees from the school.
"We are grateful for Dr. Krugman's commitment to creating an environment that nurtured and launched the careers of thousands of medical professionals," Elliman said. "Colorado, our country and the world are a better place because of his careful stewardship."
Reilly – who will hold the Richard D. Krugman, M.D., School of Medicine Dean's Endowed Chair – graduated from Harvard Medical School after earning an undergraduate degree in chemistry from Dartmouth College. He completed his residency in internal medicine at Brigham and Women's Hospital and later completed a fellowship there in pulmonary and critical care medicine.
Reilly is certified by the American Board of Internal Medicine and by that Board's Pulmonary Subspecialty Board. He also holds a Board Certificate of Competence in Critical Care, is a Fellow of the American College of Physicians, and is a past chair of the National Heart, Lung and Blood Institute Clinical Trials Study Section.