STORY
Five questions for Nate Bindel
Colorado native found a number of reasons to build math-minded career at CU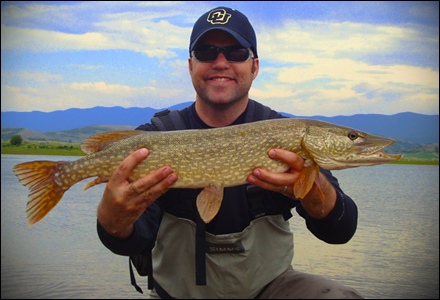 As Nate Bindel worked toward a degree in accounting, he knew he wasn't interested in working in the corporate environment. He had friends in the field and they talked about getting burned out from the long hours and travel. His governmental accounting classes intrigued him most, and after he earned a bachelor's degree, he applied for state positions, including those at the University of Colorado.
Nearly 10 years ago, he was hired for a job in the financial service center in the College of Arts and Sciences in Boulder. After a year, he was promoted to the position of budget officer for the School of Education. During the evening hours, he pursued his master's degree at CU Denver using the university's tuition waiver program. After three years, he accepted the job of finance manager in the provost's office; during that time, he completed his degree. This January, he moved to another position, the director of budget and finance for Continuing Education.
"I found out how much I enjoyed CU: the atmosphere and the students, faculty and all the great staff," he said. "I quickly developed a sense that this is where I'd like to spend my career and I've been lucky enough over the past nine and a half years to have followed that."
1.  How did you choose this career?
As I grew up, I was into the sciences and math, and when I started college, I was interested in focusing on one of those areas. I originally thought about becoming a math teacher. But early on, maybe my first semester, my mom was reading the paper and she saw that accounting jobs were in high demand and she mentioned that. I looked into it and thought it didn't look too bad and it had a strong emphasis on math. I began pursuing a degree in accounting. The more courses I took, the more I enjoyed it. It was based on numbers and played into a lot of my strengths.
2.  You just moved into a new position. How have your duties changed?
I became director of budget and finance for Continuing Education in January. For the past nine and a half years, I've been working my way up, with each position building upon the previous one. That's been unbelievably valuable. My other jobs were main campus positions and focused mainly on the general fund. At Continuing Education, we are primarily an auxiliary unit and collect our own revenue directly. That's a big difference; we're collecting tuition revenue and as a result have accounts receivable, bad debt expense and collections – some balance sheet accounts that I didn't see in my previous positions. Because we're auxiliary funded, we need to collect enough revenue to support operations.
As the director of budget and finance, my duties are quite broad, but are ultimately focused on budget, accounting and finance. Some of the major duties are: managing the accounting department, budget process, year-end procedures, internal controls and providing financial information and analysis. In the three and half months I've worked at the position, I've really enjoyed it. I have a great team in the accounting department and the staff as a whole in continuing education has been great to work with.
3. What appeals to you most about the job? What is one of the biggest changes you've seen since you started working for the university?
Numbers appeal to me and I've always enjoyed that aspect of the job. I've always enjoyed working with the students, faculty and staff. Even though the campus is big, it's surprising how tight-knit the community is. I've worked with a lot of individuals and have made great contacts over the years. I'm looking forward to the future in my new position.
When I started working for the university, most things were still paper-based. The biggest changes have been in the progression toward electronic processing and storage of data. Over the years a variety of new systems have been implemented and for the most part they have definitely made things easier. Initially there's always that learning phase where it seems that it really hasn't made things easier and you wonder if this was really a step in the right direction. But quickly, as you become more familiar with the system, it becomes obvious that these changes are for the better.
4. What are some of your outside interests?
I was born and raised in Colorado, so a huge part of growing up for me was the mountains: camping, hiking and fishing. Fishing is a hobby and a passion of mine. Whenever I have a chance, I like to go fishing with my dad and brothers. Nowadays, we usually go fly fishing, but we spin fish, we've ice fished – anything just to get out there and enjoy the outdoors. There's nothing better than fly fishing on the river; it's so peaceful and tranquil. One of my favorite places to fish is in South Park and the rivers around there and at Spinney and Antero reservoirs. We usually like to target bigger fish – trout and pike. Last June, I caught a 37-inch pike using a spinner, and that's the biggest fish I've caught in Colorado.
5. What is one of the top items on your bucket list?
I'd like to travel more. One of the things my wife and I thought would be fun to do is to see a baseball game in every single stadium in the United States. It would be a great way to see a huge portion of the country. My wife is probably not as big a fan, but she likes going to games. She won't watch on TV, but if she goes to a stadium, she enjoys the game. And I've become more and more of a fan. Some of the faculty members I know are huge baseball fans and they pulled me in, and I've been a fan since.