STORY
Five questions for Bellverie Ross
Over 36 years, work at CU Denver provided 'ride of a lifetime'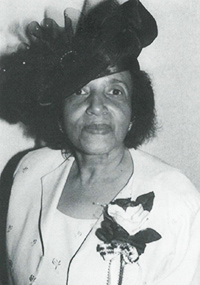 On her final day of work as the executive assistant for the dean of students/assistant vice chancellor for Student Life, Bellverie Ross stayed in her office until 8:30 p.m. to "finish her job." She brought the same dedication to her work and the University of Colorado Denver for 36 years until her retirement on Sept. 30.
Ross had worked at Colorado Women's College with Nancy Scott, who was director of the college's Title IX program. The college was under financial distress, and the status of the grant program was uncertain. When Scott was offered a position at CU Denver in the Department of Education, she insisted that Ross come along. That was in 1977. A few years later, Scott accepted the position of dean of students and Ross became her assistant as well as the resource and events coordinator, the secretary and the "all-around girl."
Over the years, Ross reported to 10 different deans. "I liked to say that I came with the furniture," she said.  Ross helped develop a variety of programs, including CU Succeed, which allows high school students to take college courses, and the Senior Citizens Program, which invites community members 60 years and older to attend classes for free.
"My 36 years at the Denver campus has been a journey -- a ride of a lifetime. I have no regrets and no complaints," Ross said.
1. What are some of your favorite memories of CU?
I used to coordinate the commencement program and one of the highlights was when I met Edward James Olmos who was an actor in "Miami Vice." We picked him up in a limousine and I felt like I was on the red carpet that day. He was a very nice and humble man. That was exciting. I also met John Elway. I was the coordinator for the John Elway Scholarship and John and his family came to one of our scholarship awards programs. I brought my kids and grandkids to meet him. There have been many highlights, but those two stand out.
2. You helped build the Senior Citizens Program designed to bring people age 60 and over to classes at CU Denver.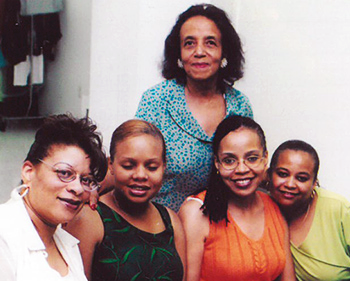 The program had been approved by the Board of Regents before I was there. I took that program and started sending out announcements about it. I've had Holocaust survivors as participants; people from all walks of life -- housewives, attorneys, Ph.Ds. An interesting group of people have participated over the years. One of my favorites was a World War II vet. He took a history of World War II class and one of his projects was the music of the time. He brought his 78s but we didn't have a record player. I said, "Fear not, I'll find one." I called my church and they had one in the old Sunday school room. He played the music and talked about it. He even had some pictures of himself with some of the people.
Just because you get older doesn't mean you have to stop learning. It was a courtesy program, an outreach program to the community. It was part of my job; I just made it into something. It's a very popular program. My oldest participant might be 82. Some people say, "I paid a fortune for my education and now I want to get something for free." It's a great thing for younger people to see older students on campus. There's a stereotypical image of older people out there. I have always respected older people and their thoughts and wisdom, and that is something that is lacking now.
3. What will you miss most about the university? What are your plans now?
I will miss it. It was a good ride for me. I've seen it grow from a dream to a real campus. I came to the campus when the North Classroom was not there. Larimer and Lawrence streets were wide open and LoDo was in the development phase. Things have changed. I'm glad they have restored the Ninth Street homes and old churches on campus and the Tivoli. We need to preserve our history so we know where we are going today.
I have a full life and I travel all the time. I have always been self-sustaining and I'm proud to be financially secure. I travel throughout the United States. I was in St. Paul in July for my sorority's national convention. I'm the president of one of the local chapters of Iota Phi Lambda. We give scholarships to young women entering higher ed. My youngest and oldest daughters live in North Carolina and I like to go to New York to see Broadway plays. A lot of my sorority friends live in California and most of our regional meetings are there or in Seattle.
4. Your family has a long history in Denver and you have called yourself a survivor. In what ways are you a survivor?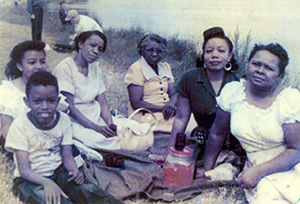 I put in 36 years at CU. I survived the best and the lean of the years. I've been through budget crises, people being laid off, and I've seen chancellors, provosts and supervisors come and go. I needed to work but I always enjoyed my job and always did my best. I'm an award-winning staff member. I know when to hold and when to fold. I respect people and they have respected me. I have heard from former chancellors and provosts and supervisors and students. I don't know of many retirees who get those types of greetings, and I am proud of that.
I have worked from the time I was a teenager. In the early '60s, I was the first black to work for Spartan Department Store and the first to work for Husky Oil. I was a groundbreaker by being the first black to do that. I know there's racism but I personally haven't had any problems. Even so, I can't let racism or sexism or ageism stop me from what I want to do.
My great-grandmother was born here on Jan. 14, 1888, probably right where the Auraria Campus is now because that's where people settled then. I got my black history from my family. Years ago it wasn't taught in school; I got it at home. My grandmother's father came here after the end of slavery on his way to California to seek our gold. Later he brought his family here, but we never did get to our gold.
I have been fortunate and blessed. I have nothing but respect for the university and am proud of the idea of having a major university in the heart of Denver. I have seen us grow higher and higher in education standards. We offered an option to people who never thought of coming to school, especially people of color.
My mother had friends of all backgrounds. I respect and am interested in knowing about people and have learned a great deal about other cultures. That's another wonderful thing about our campus. We have so many people of diverse backgrounds here. Some people might fear that, but we should embrace that and we have embraced it. We live in a world where we have to think outside of our own culture. Life is not a utopia, we have to learn to give and take and appreciate what we have and always look for a better day.
I always knew I could take care of myself and my children. I've stayed with the same bank for 42 years and I'm up to the 17,000 series in my checking account. It's been a good life, even with the detours and disappointments and illness in my family. I have a daughter with MS who is 36 years old and in a nursing home. But we keep going; that's all we can do.
5. You received a Lifetime Achievement Award from the Colorado Gospel Music Academy and Hall of Fame. 
It was a community award for my service at the university and my work in my sorority … and, you know, I haven't done any harm. I'm very proud of the award. I'm in the Hall of Fame with Wilma Webb and outstanding civil rights leaders. I'm very proud of that.