STORY
FCC Chairman Wheeler slated for Coleman Institute Conference
Half-day registrations available for 16th annual event Oct. 6 in Broomfield
The 16th annual Coleman Institute Conference on Cognitive Disability and Technology is set for Oct. 6 at the Omni Interlocken Hotel in Broomfield. Admission is free, but participants must register.
While full-day registration is full, a limited number of half-day seats remain; register today.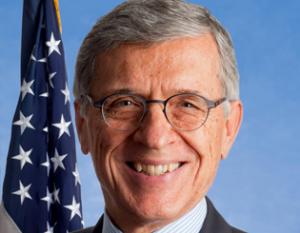 Tom Wheeler, chairman of the Federal Communications Commission, will deliver the keynote address: "The FCC: Taking on Communications Challenges of Americans With Cognitive Disabilities." During his tenure, Wheeler has made communications accessibility issues a priority. Key initiatives have included calling on industry leaders to pledge that they will consider the needs of people with cognitive disabilities in the design and construction of products and services, and establishing a Disability Advisory Committee.
Join innovators engaged in working with cognitive disabilities and technology in a conference designed to inform about recent advances in the field and stimulate conversations about future developments. Attendees include leaders from academia, industry, state and federal agencies, self-advocates and family members, service providers, and software developers and engineers.
Following the Coleman Conference, join the American Network of Community Options and Resources (ANCOR) at its 2016 Technology Summit and Showcase on Oct. 7 at the Omni Interlocken. Attendees will explore technology-based solutions and options that improve provider agency operations and promote the ability of people with disabilities to live independently. Learn about the latest advancements in policy and practice and network with leaders in the industry. Separate registration is required; go to www.ancor.org/2016Tech.
The University of Colorado's Coleman Institute for Cognitive Disabilities was established in 2001 by the Board of Regents following a private endowment and sustained annual contributions by founding donors William T. and Claudia L. Coleman. For more information, see the Coleman Institute website.