STORY
Fall Financial Expos coming to campuses starting Monday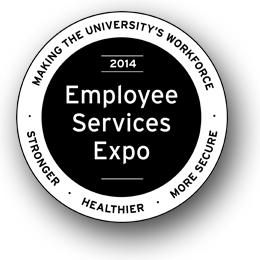 Online registration for Employee Services' 2014 Fall Financial Expos has closed, but faculty and staff may still register the day of each event by visiting the registration booths.
The expos are coming to each CU campus Oct. 21-27. For a full schedule of events, visit www.cu.edu/expo-schedule.
All are welcome to attend the Expo's Dollars & Sense Market, open 10 a.m.-2 p.m., to connect you to CU and financial professionals.
Open talks will be filled on a first-come, first-served basis. The following events still have a few available seats:
Oct. 20 - CU Anschutz:
Preparing to Retire:
CU's Process for Retiring: PERA Participants (9-10:15 a.m.)
Preparing for Retirement with PERA (10:30-11:45 a.m.)
CU's Process for Retiring: 401(a) Participants (1:30-3 p.m.)
Oct. 21 - UCCS:
Money Talks:
Fundamentals of CU's 401(a) Retirement Plan
For Employees: Understanding and Managing your Student Loans
PERA Fundamentals
Max Out Your Credit (Knowledge)
Preparing to Retire:
CU's Process for Retiring: PERA Participants
Preparing for Retirement with PERA
Retirement Strategies and Information for 401(a)
CU's Process for Retiring: 401(a) Participants
Oct. 22 - UCD:
Preparing to Retire:
CU's Process for Retiring: PERA Participants
Preparing for Retirement with PERA
Retirement Strategies and Information for 401(a) Participants
Oct. 23 - System:
Money Talks:
For Employees: Understanding and Managing Your Student Loan
Preparing to Retire:
CU's Process for Retiring: PERA Participants
Preparing for Retirement with PERA
Retirement Strategies and Information for 401(a) Participants
CU's Process for Retiring: 401(a) Participants
Oct. 27 - CU-Boulder
Preparing to Retire:
CU's Process for Retiring: 401(a) Participants