STORY
Faculty Council Committee Corner: Communications
Systemwide faculty guide, CU Connections commentaries among current efforts
Editor's note: This is part of an ongoing CU Connections series in which the Faculty Council highlights each of its committees and their efforts. See past installments here.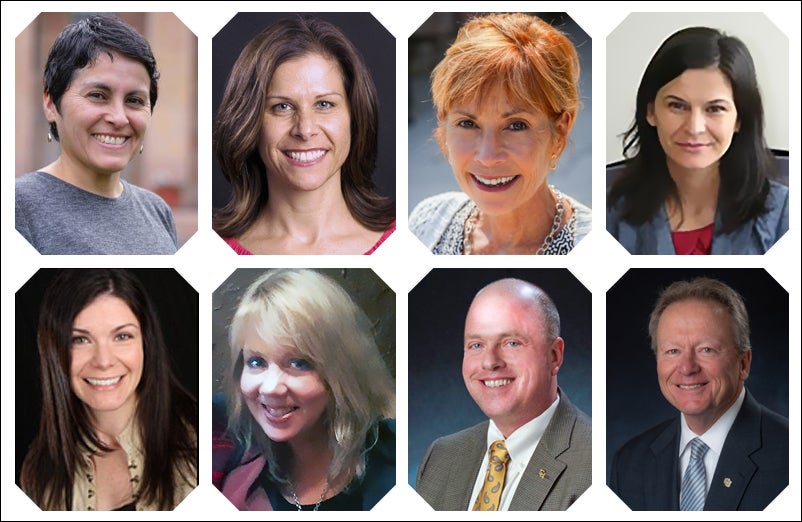 The Faculty Council Communications Committee has been charged with enhancing the communication of information within the university, and to the broader communities impacted by the university, in several ways: advising systemwide communication media to assure inclusion of relevant content, identifying appropriate technology used to communicate information, and coordinating the flow of information among campuses and with systemwide university communications, among others.
During the 2019-2020 academic year, much of the committee's focus to date has been on advancing efforts that were initiated in the last year or two.
First, the communications committee is making progress on the systemwide faculty guide, which will be finalized by the end of the spring semester. The faculty guide will be housed on the CU Faculty Council website, and will serve as a comprehensive repository of resources and information for new and existing faculty members from all four campuses.
Second, the committee has continued to solicit submissions to the recently launched opinion article series in CU Connections, Faculty Voices As part of this series, we welcome pieces that explore timely and intriguing topics via a combination of personal opinion, experience and/or research.
We are pleased to announce the publication of four articles during the spring semester, starting with Coming to terms with growth by George Cheney and Sally Planalp (UCCS). Other upcoming articles include explorations of technology in the classroom (Kathia Ibacache, Boulder), diversity and inclusion (Christopher Bell, UCCS), and the benefits nurses bring to health care (Judith Scott, UCCS)
The committee this year also has begun exploring ways in which it can support the work and communication needs of the Faculty Council and its committees. As part of this effort, the Communications committee will meet with other Faculty Council committees to hear about their needs. It also will examine the communication channels currently employed by the Faculty Council, and make recommendations based on the findings.
The committee is currently recruiting representatives from CU Denver, CU Boulder and CU Anschutz. Feel free to contact any of our members with questions or comments:
Carmen Stavrositu, Chair | UCCS, Communication
Carrie Makarewicz, Vice Chair | CU Denver, Architecture and Planning
Kathia Ibacache | CU Boulder, University Libraries
Judy Scott | UCCS, Nursing and Health Science
Katie Sullivan | UCCS, Communication
Ken McConnellogue | CU system, Vice President, University Communication*
Cathy Beuten | CU system, University Relations*
Jay Dedrick | CU system, University Relations*
* Non-voting members