STORY
CU Faculty Voices: Coming to terms with growth
Universities, which promote sustainability, should lead the conversation

Editor's note: This is one in a series of commentaries by CU faculty, presented by the Faculty Council Communications Committee and CU Connections. Learn more here and submit your own column pitch.
By George Cheney and Sally Planalp
We have all bumped up against taboo topics in everyday conversation, at work, in public discourse, and in popular culture. Death is one obvious example. It is difficult for death to get the attention it deserves as a fact of life, so we create spaces like "Death Cafés" to talk about it.
Ironically, taboo topics may be exactly the ones most in need of discussion, as we have learned recently when racial oppression, economic inequality, sexual harassment and climate change have emerged from the shadows. Sometimes taboo topics are not "elephants in the room," but taken-for-granted creatures in the room that remain unmentioned.
A persistent but troublesome taboo topic is growth. In U.S. politics, economics and across the major sectors (business, government and the nonprofit sector), growth is part of the ideological fabric of the modern world. To speak of something other than growth is usually heard as a downer. As Australian social commentator Clive Hamilton explained in Growth Fetish in 2003, the obsession with growth, largely in the senses of seemingly limitless market expansion and the accumulation of material goods, has led to environmental devastation; it has exacerbated social divides; and it has left many people alienated from each other, nature and meaning. In short, our accustomed notions of growth are plainly not sustainable. We may live in the digital age, but we are certainly not post-industrial.
Now is the time to launch a discussion of how we might grow as individual humans and as humankind in ways that are more sustainable and satisfying (what we might call "post-material growth"). The most obvious way is to move beyond addiction to material growth to other forms of growth, much as individual humans stop growing physically but continue to develop socially, ethically, intellectually, spiritually, emotionally, etc., as they move toward taking responsibility for their own lives and those of others.
Universities should lead this conversation because they have always fostered diverse forms of growth despite pressures to focus on material and economic growth alone. We remember our college days when we took courses that had enormous influence on our personal growth: art history, current social issues, death and dying, statistics (yes, really), creativity, utopian societies — to name a few. Being exposed to those ideas expanded our horizons and enriched our lives.
The University of Colorado plays an important role with its programs and initiatives on sustainability, including questioning some of the most familiar ways of growing. Our campus in Colorado Springs includes Sustainability Demonstration House, Farm, multidisciplinary undergraduate minor, and connections to health and wellness (https://www.uccs.edu/sustain/). CU Boulder has many programs tied to a range of academic units, including an innovative "Masters of the Environment" graduate program, and a variety of green initiatives that extend into the wider community (https://www.colorado.edu/sustainability/programs ). CU Denver has a cross-disciplinary Sustainability program, including an undergraduate minor (https://clas.ucdenver.edu/sustainability/). Both CU Denver and the CU Anschutz Medical Campus have implemented sustainable practices (such as LEED-certified building and greater efficiencies in energy and water use). And there are more programs than noted here; check them out.
Higher education should also play a major role in stimulating and guiding public discussions about the limits of material growth. In President Jimmy Carter's somewhat delayed Independence Day speech of 1979, he called on the nation to reflect on its own values, to confront what was then called the energy crisis, to be less materialistic and consumer-oriented, and to ground a new kind of confidence in a sense of common purpose. Carter was questioning parts of our shared culture and habits of doing business, asking the country to consider alternatives. Interestingly, the speech was first received with approving reviews; however, very quickly media coverage and public opinion shifted. Carter was charged with condemning "the American way of life" because he raised the taboo topic of the nature of growth. The warning now seems prescient.
Today, the idea of endless growth, expansion and accumulation lives on, even against overwhelming evidence of the limits to our familiar, and sometimes mindless, ways of living on this planet. The climate and therefore our civilization are in crisis. The spectacular successes of industrialization, capitalism, bureaucratization, chemical agriculture and technological development all are haunted by downsides that are becoming increasingly and dramatically apparent. There is not the space here to examine or debate the complexities of how these and other societal forces interact, but established ideas of success — and especially measures of growth — need to be rethought and put in an entirely new frame for our time.
For 50 years, the Gross Domestic Product (GDP) has been recognized as a significantly flawed measure of overall economic and social well-being because it adds rather than subtracts the effects of problems, such as rising cancer rates or oil spills due to their economic generative capacity. At the same time, the GDP does not take into account measures of individual or group satisfaction (subjective wellbeing); nor does it account for widening gaps in income and wealth, differential access to healthy food, rates of depression, or the strength of social capital.
There are viable and tested alternatives to the GDP (collectively called Genuine Progress Indicators) that broaden notions of progress to include a wide range of meanings of well-being — for households, neighborhoods, communities and societies. Although such indicators also merit scrutiny for what they measure and leave out, they do help to direct our attention to more holistic assessments of economy and society. Some of these indicators focus quite directly on happiness, which is today a serious subject of research in fields ranging from philosophy and psychology to political science and economics. Studying happiness is no longer a laughing matter – unlike 50 years ago.
For organizations, industries and professions, traditional measures of success — most of which lean on familiar notions of growth – beg reexamination today. Success should be measured in terms of progress toward longer-term goals, and this requires that we stretch time horizons typically used in indicators and assessments.
We must ask: What truly is sustainable, in the production and consumption of goods and with respect to planned obsolescence, waste and pollution? For all sectors, it is time to take more seriously alternative organizational forms that can at once be agile while maintaining a focus on social and environmental aims. For educational institutions, then, what are the impacts on lives and communities, the nation and the world, 10, 20 and more years down the road? For our students in many disciplines, considering what is truly "sustainable" can invite penetrating conversations about domains ranging from the physical environment to consumption to pace of life.
The rubric of sustainability, now established in our university system as in many others, is a key but not the only place to have such conversations. The ideas of transforming energy, transportation and connections to the land and water require complex and deep forms of collaboration, from the group decision-making level to imaginative cross-sector initiatives. Other related terms such as resilience, which now has traction in a number of disciplines, can help to shift attention toward what makes humans and eco-systems survive and even thrive. Resilience, restoration and regeneration can also help people in both rural and urban settings move toward a realistic understanding of their role in and dependence upon nature, as opposed to a worldview that places us outside and above it.
If ever there were a time for revisiting our society's goals and familiar practices, it is now. And that brings us back to what is not only acceptable but essential to talk about. It is often said that proposals to transform our society and economy into more sustainable institutions are unrealistic. But is it realistic to pursue business as usual, knowing that untold suffering and unparalleled disaster are just beyond the reach of our headlights? A strong embrace of sustainability and non-material growth might not save us — our civilization – but it can give us a fighting chance and help us lead richer lives in the process.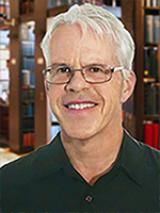 George Cheney (Ph.D., Purdue University) is a professor in the Department of Communication at UCCS. Previously, he held regular faculty positions at a number of other institutions. Cheney's teaching and research interests include organizational identity, employee participation, cooperative work structures, dialogue, and environmental sustainability. He has authored or co-authored 11 books and over 100 articles and chapters. Cheney is a practitioner of service learning and engaged scholarship. He has consulted with organizations in all three major sectors. He regularly contributes op-eds to newspapers in the Four Corners region. He was the recipient of the 2019 Sustainability Award at UCCS, for work in collaboration with a variety of colleagues on campus and in the larger community.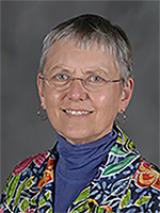 Sally Planalp (Ph.D., University of Wisconsin-Madison) is a professor in the Department of Communication at UCCS, a former faculty member at CU Boulder, a master's alumna of CU Denver and an employee long ago at what is now the CU Anschutz Medical Campus. She has done research in the areas of interpersonal communication, communication in close relationships, communication and emotion, and health communication. At UCCS she teaches classes on interpersonal perspectives on health communication and on personal and professional relationships.
References
D'Alisa, G., Demaria, F., & Kallis, G. (2015). Degrowth: A vocabulary for a new era. New York: Routledge.
Diener, E. (1994). Measuring subjective well being: Progress and opportunities. Social Indicators Research, 28, 35-89
Fox, M-J., & Erickson, Jon D. (2020). Design and meaning of the genuine progress indicator: A statistical analysis of the U.S. fifty-state model. Ecological Economics, 167 (106441), 1-11. Retrieved from: https://doi.org/10.1016/j.ecolecon.2019.106441 .
Gray, B., & Purdy, J. (2018). Collaborating for our future: Multistakeholder partnerships for solving complex problems. Oxford, UK: Oxford University Press.
Hamilton, C. (2003). Growth fetish. London: Pluto Press.
Heinberg, R. (2011). The end of growth: Adapting to our new economic reality. Gabriola Island, BC: New Society Publishers.
Jackson, T. (2017). Prosperity without growth: Foundations for the economy of tomorrow. London: Routledge.
Kallis, G., Kostakis, V., Lange, S., Muraca, B., Paulson, S., & Schmelzer, M. (2018). Research on degrowth. Annual Review of Environment and Resources, 43 (4), 4.1-4.26.
Kasser, T. (2002). The high price of materialism. Cambridge, MA: MIT Press.
Norgaard, K. M. (2011). Living in denial: Climate change, emotions, and everyday life. Cambridge, MA: MIT Press.
Novkovic, S., & Webb. T., Eds. (2014). Co-operatives in a post-growth era. Creating co-operative economics. London: Zed Books.
Wells, D. (2019). The uninhabitable Earth: Life after warming. New York: Tim Duggan Books/Penguin Random House.