STORY
'Extreme Weight Loss' returns to CU Anschutz Health and Wellness Center
Fifth season of ABC series premieres Tuesday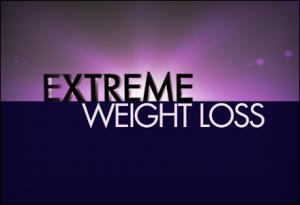 The hit ABC series "Extreme Weight Loss" returns for its fifth season on Tuesday, when viewers will again see cast members begin their yearlong transformation journeys at the University of Colorado Anschutz Health and Wellness Center. This is the second year the center will be home to each participant's three-month boot camp.
"Extreme Weight Loss", a docu-series about weight-loss transformations, documents the journeys of "super obese" people whose lives have become unmanageable because of their weight. This season, 19 cast members will not only set out to transform their bodies – by losing up to half their body weight – but they also will transform who they are as individuals.
Transformation specialists and trainers Chris and Heidi Powell return to the program along with Holly Wyatt, M.D., the show's medical director. Wyatt is the associate director of the CU Anschutz Health and Wellness Center and is affectionately known as "Dr. Holly" by her patients and the show's cast members.
"Fans of the TV show will be amazed by the obstacles encountered and overcome by our new cast members," Wyatt said. "We were thrilled to host boot camp again and see the participants return to the center throughout the year. Assisting with these transformations has been a true inspiration."
The CU Anschutz Health and Wellness Center offers some of the country's most advanced research and science-based expertise, focusing on a comprehensive wellness approach including weight loss and management, fitness and nutrition.
Said Executive Producer Matt Assmus, "Our experience working with the CU Anschutz Health and Wellness Center has been absolutely stellar; Holly and the center's staff provide unrivaled guidance and expertise, and the cast members love the supportive environment. We could not be happier to be back at the center."
Added Executive Producer JD Roth, "As someone whose work has focused so much on the power of transformation, I am extremely proud of our cast members who have the courage to pursue a better life. This process isn't an easy one, and they can't do it alone, which is why having partners like the CU Anschutz Health and Wellness Center plays such a significant role in our participants' success and their ability to make real, sustainable change."
For Wyatt, working with the "Extreme Weight Loss" cast members was so impactful that she was inspired to begin the center's first weight loss destination program. Extreme Weight Loss: Destination Boot Camp starts with an intense, six-day boot camp designed to give participants the tools they need to complete their own successful transformation—without the TV cameras.
"Extreme Weight Loss" is produced by 3 Ball Entertainment. JD Roth, Todd A. Nelson, Matt Assmus and Brant Pinvidic are the executive producers.